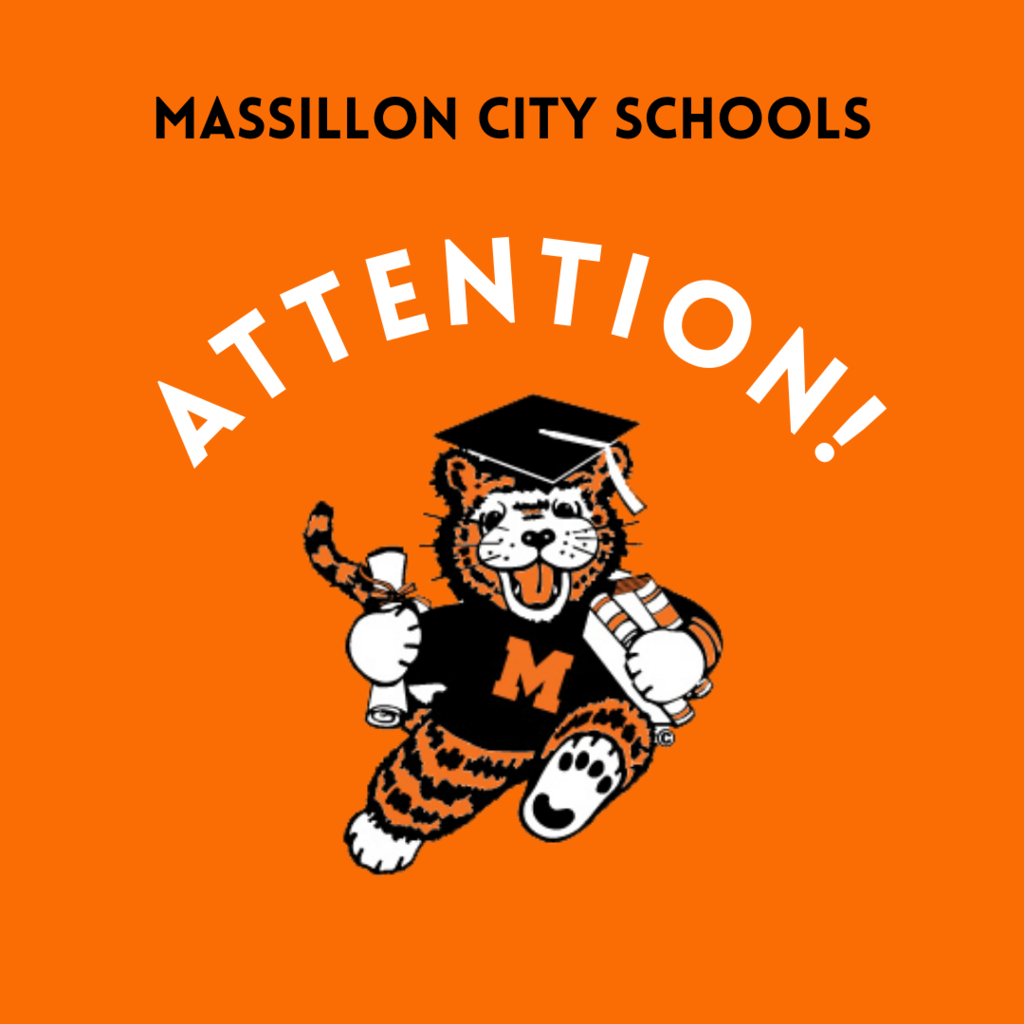 Reminder: Elementary class lists will be posted at the buildings at 4 PM on Friday, August 13th!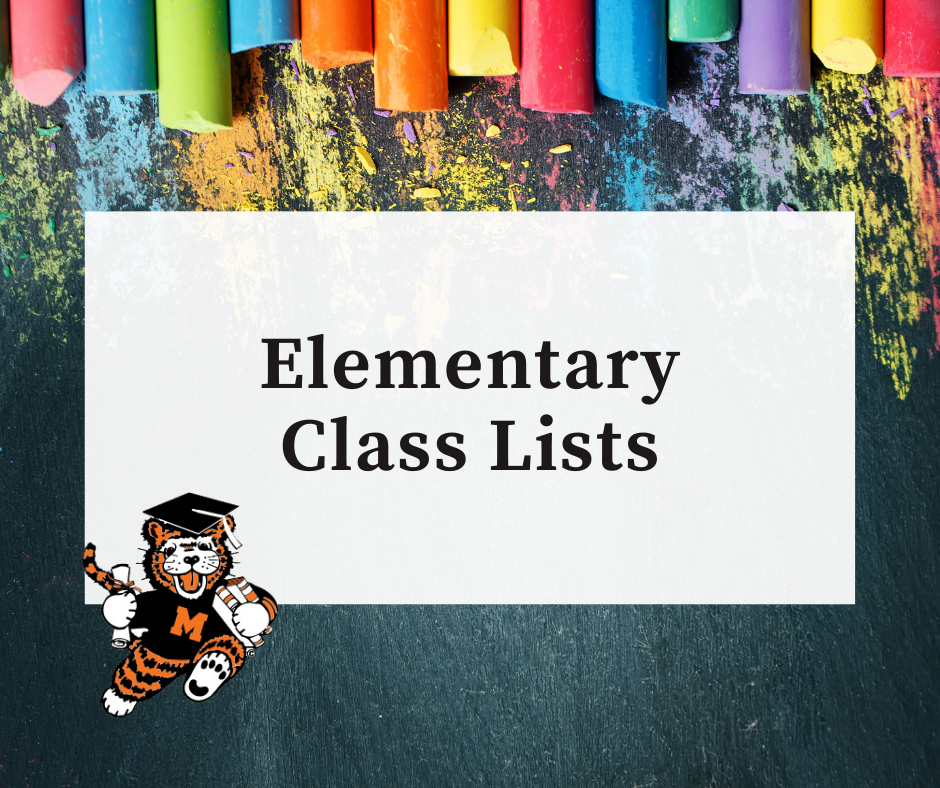 Reminder: WHS Freshman/New Student Orientation will be held tonight (8/10) at 6 PM! Save the dates for our other building open houses and orientations!

Please see an important message from Superintendent Salvino regarding the 2021-2022 school year.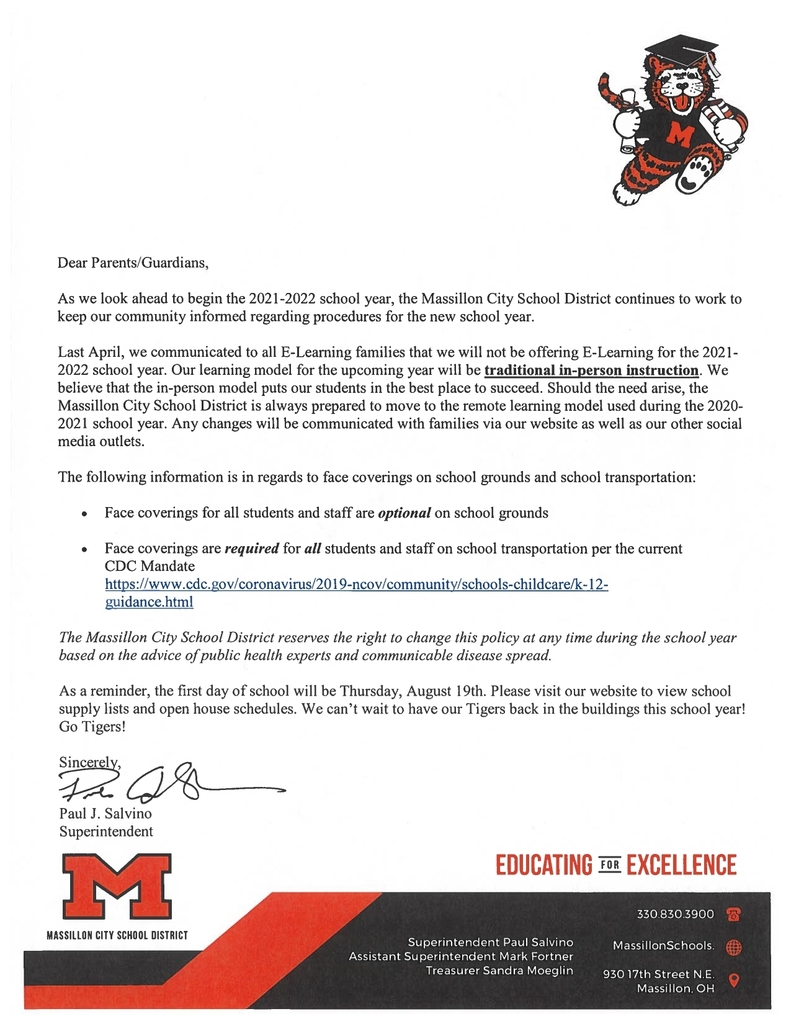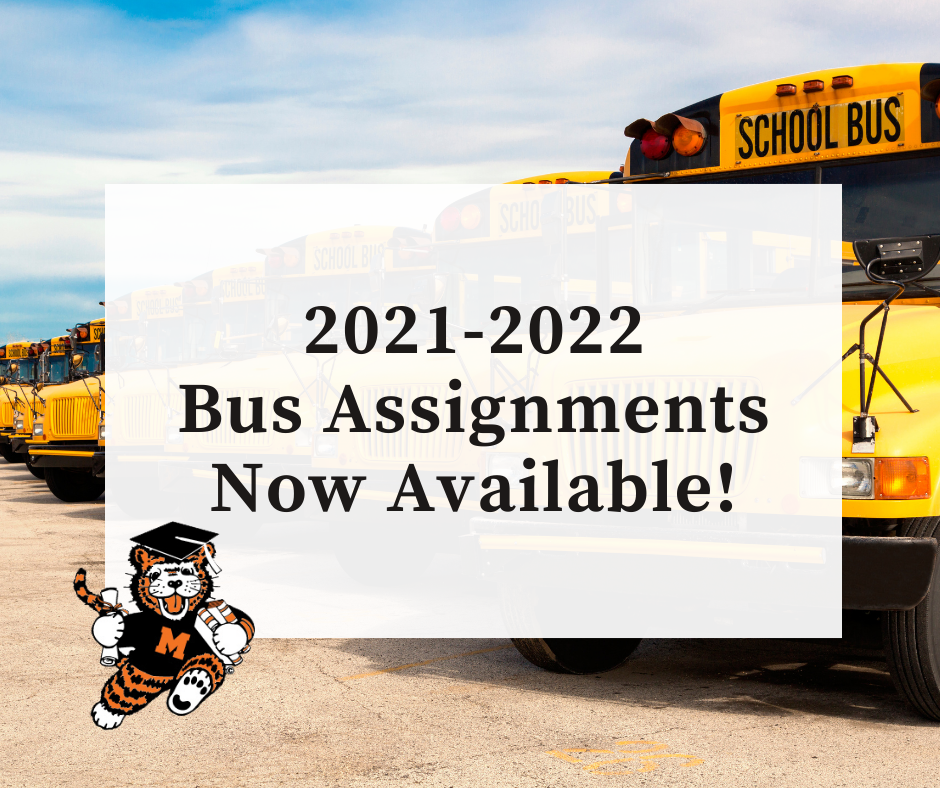 Our Massillon Tiger Swing Band and cheerleaders took a trip down Cleveland Avenue in the Pro Football Hall of Fame Parade this morning! GO TIGERS!🐅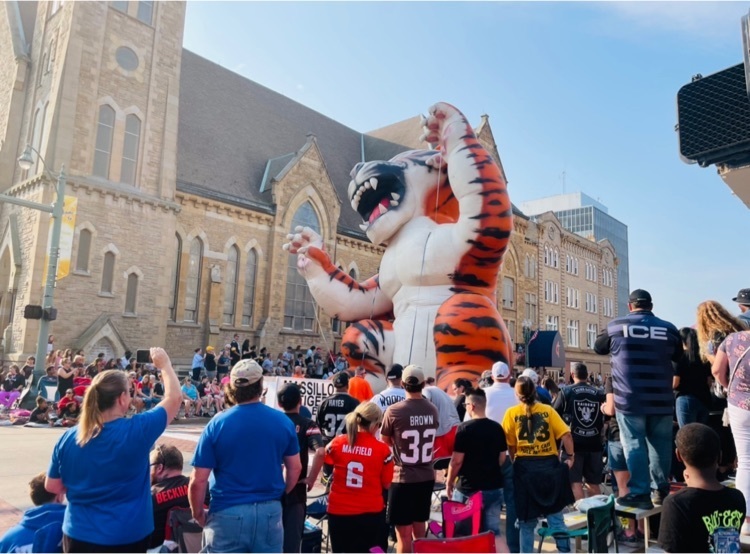 Hey, Tigers! Here are building start times for the 2021-2022 school year!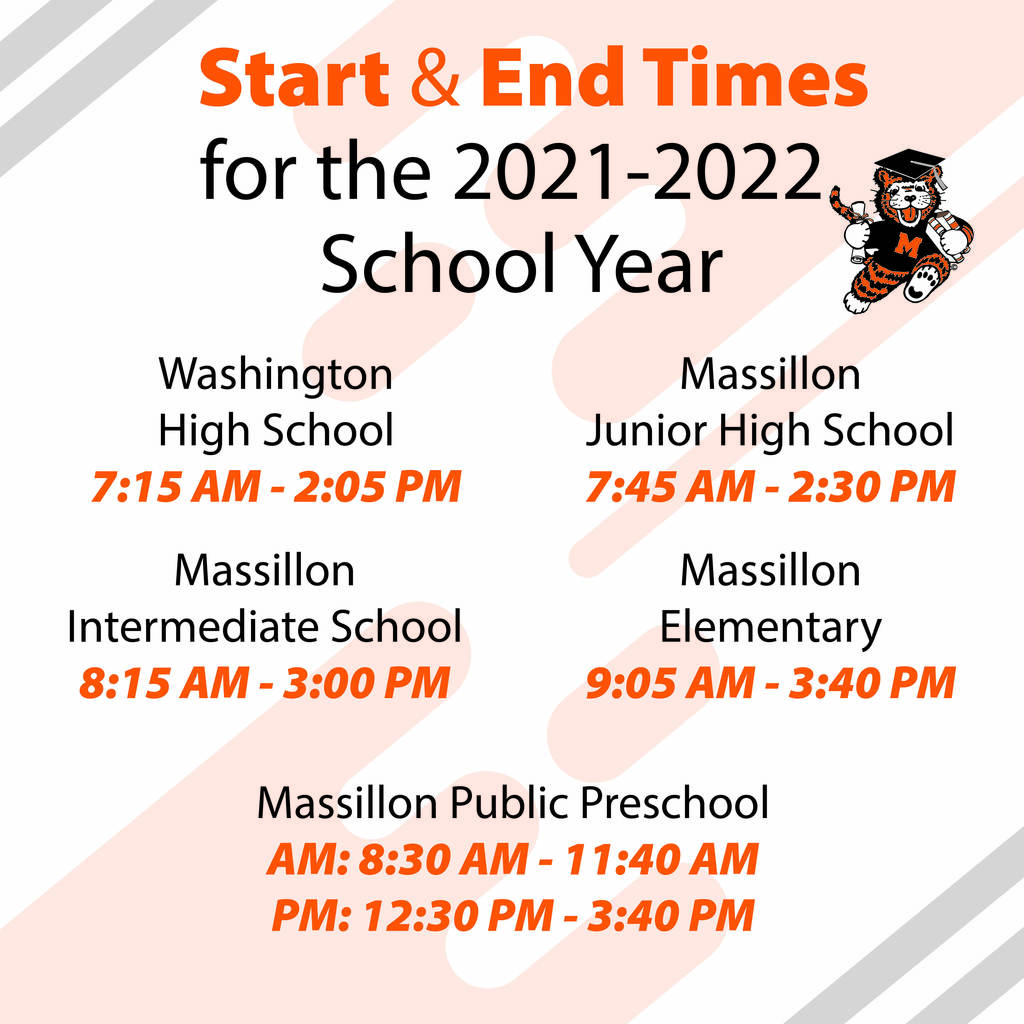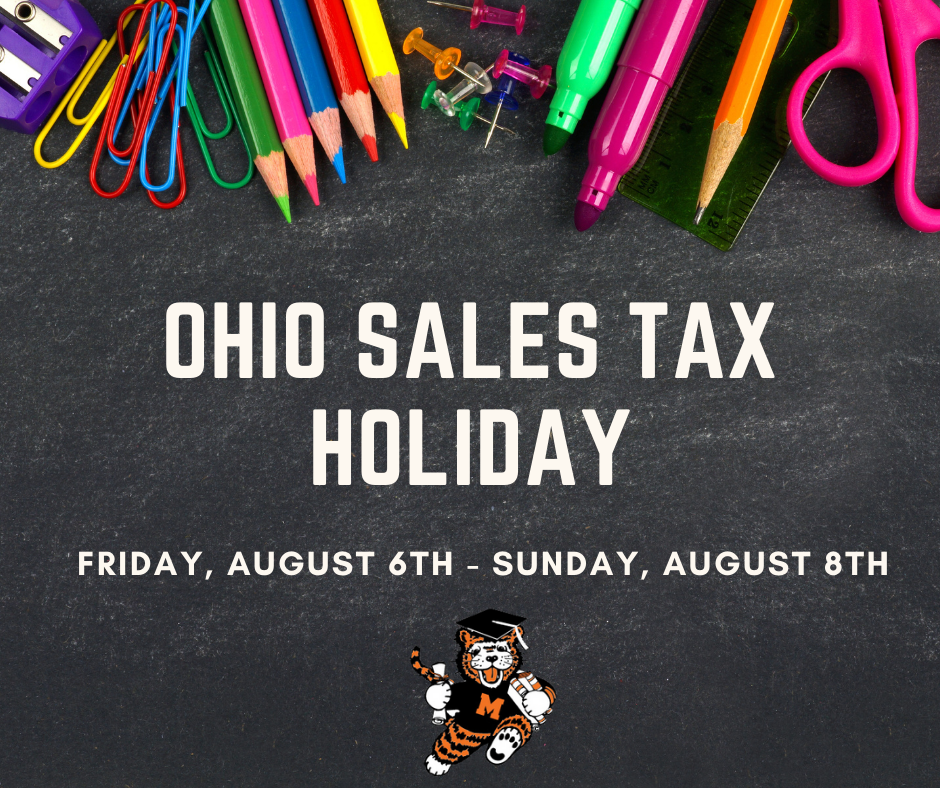 Reminder! Washington High School will be open for tours on Wednesday and Thursday this week! If you can't make it this time, no worries, there will be more tours in August!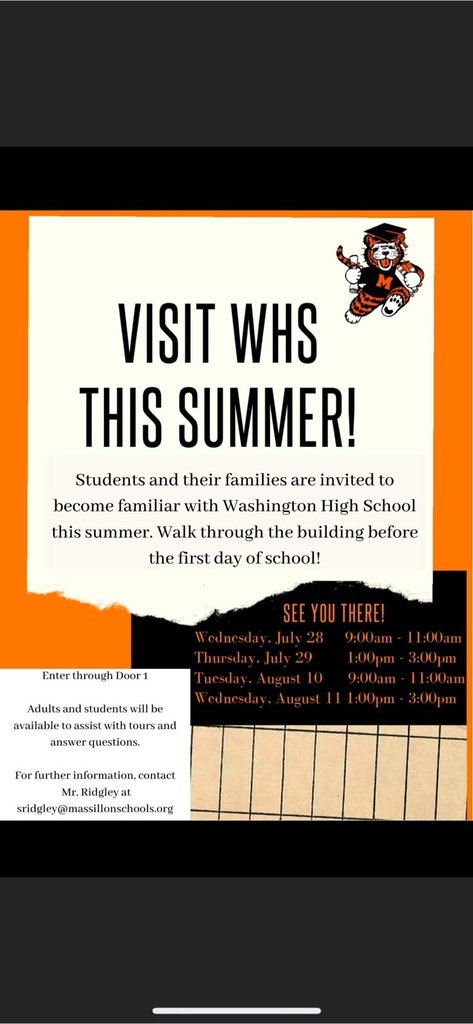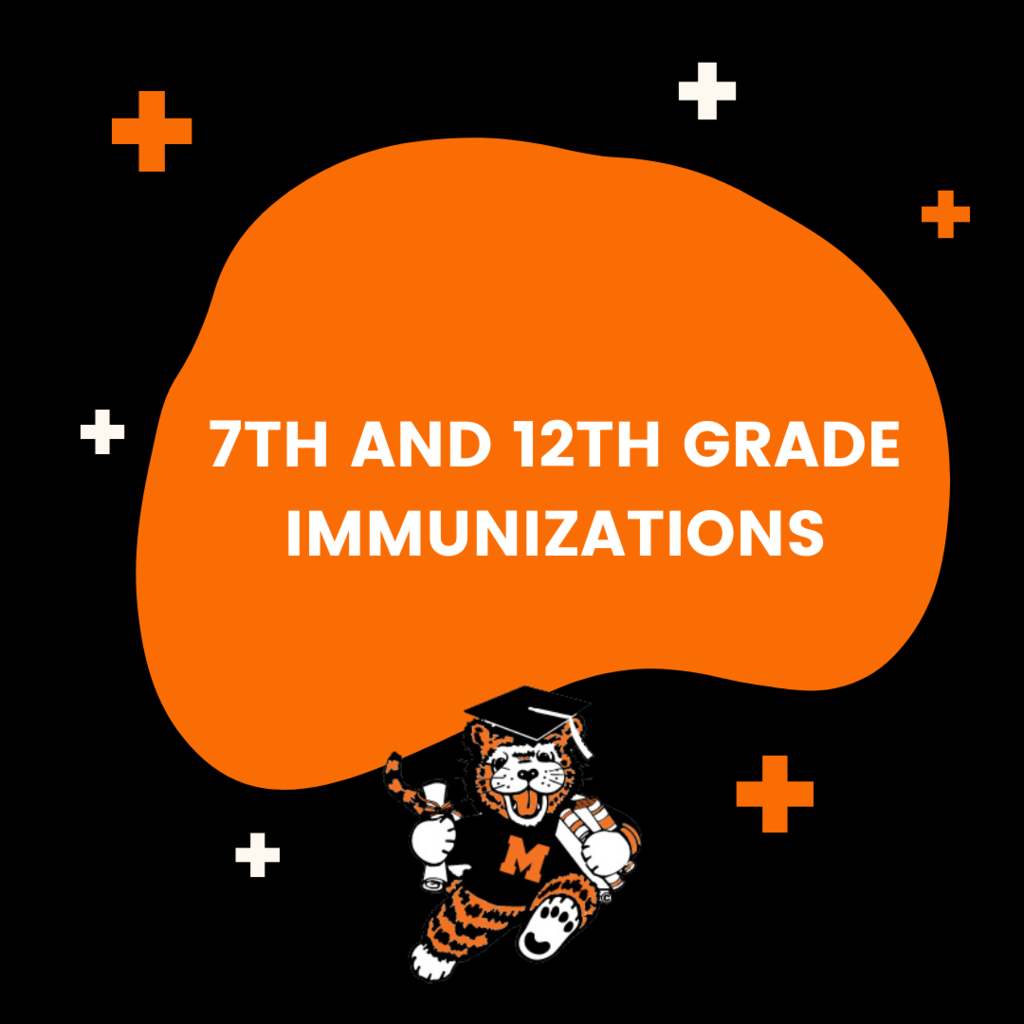 The Massillon City Schools Family Support Specialist, AHEAD and the Quota Club have collaborated with our Food Service Department to bring you Obie's Summer Fun at our summer meal stops! They have been seen giving out popsicles, toys and more at some of the stops throughout town! Which stops will they be seen this week?! Check out our website to view the full schedule!
https://www.massillonschools.org/article/472898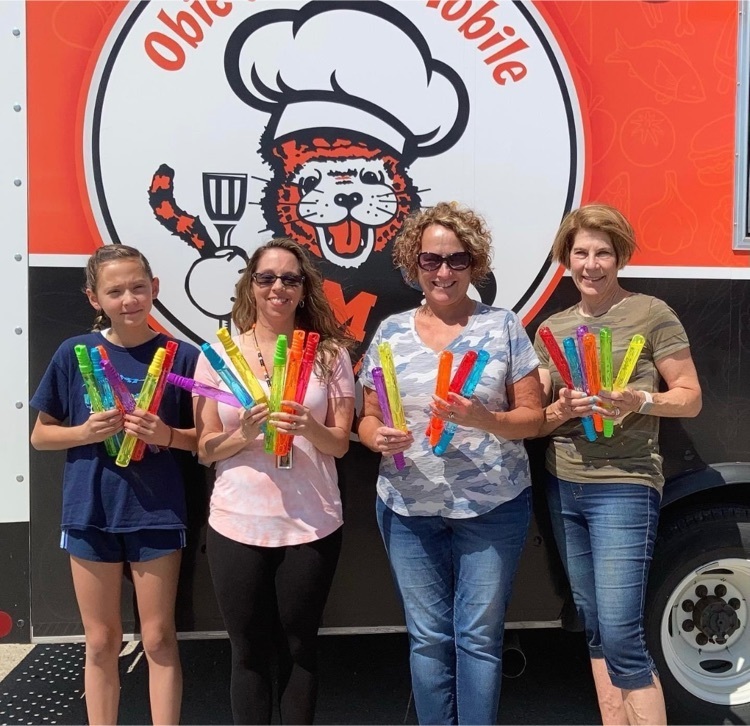 There is still plenty of summer left, but save these dates for August open houses and orientations!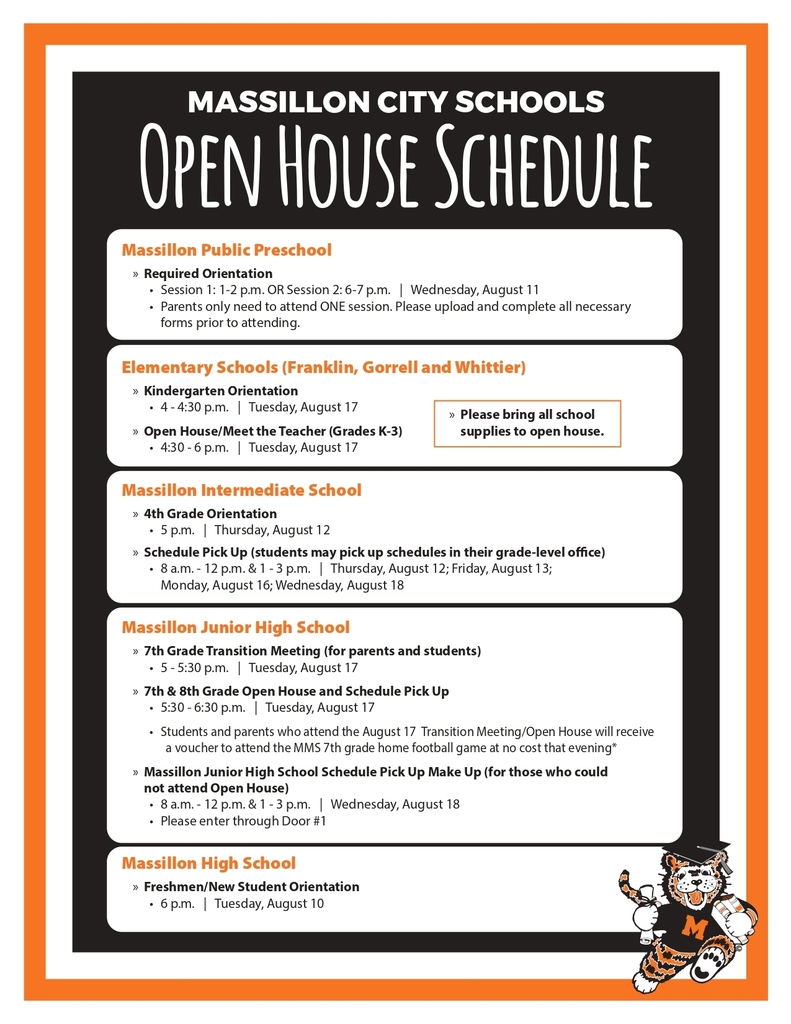 Obie's Meal Mobile will not be running on Monday, July 5th due to the holiday. Our Monday stops will be moved to Tuesday, July 6th. Tuesday July 6th Food Truck Stops: 9:45-10:15 am: Walnut Hills 10:30-11:00 am: 3rd & Woodland 11:15-11:45 am: Underhill & McDonald 12:00-12:30 pm: Salvation Army Wednesday-Friday stops do not have any changes.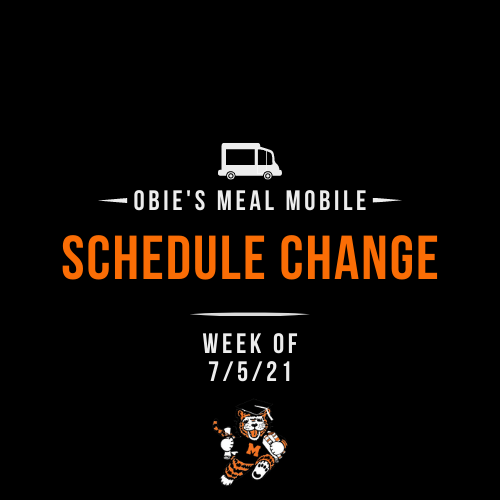 National Champion!🥇 Tenyson Graber of Teaching Professions finished 1st at the Educators Rising National competition for Impromptu Speaking defeating thousands of competitors around the country! What amazing accomplishment! Massillon CTE is so proud!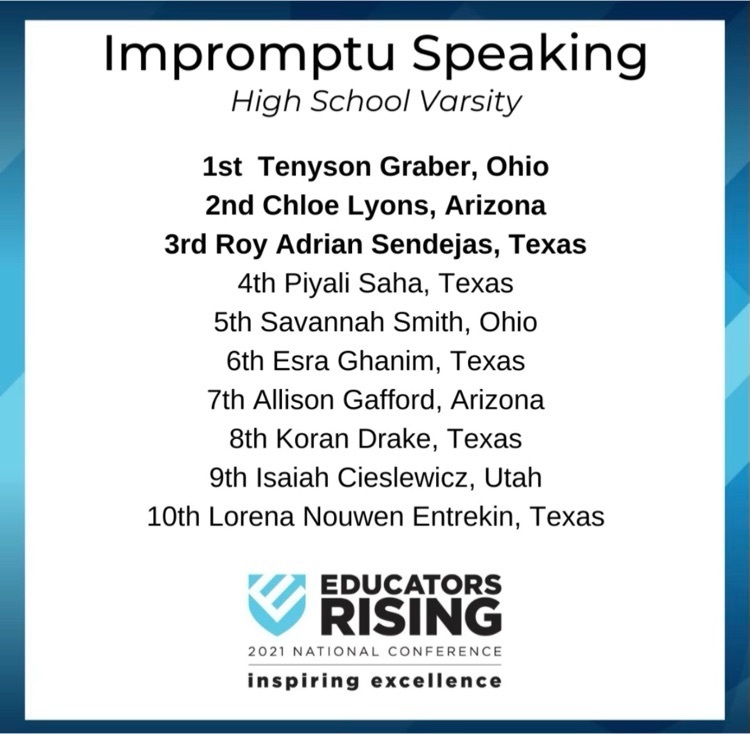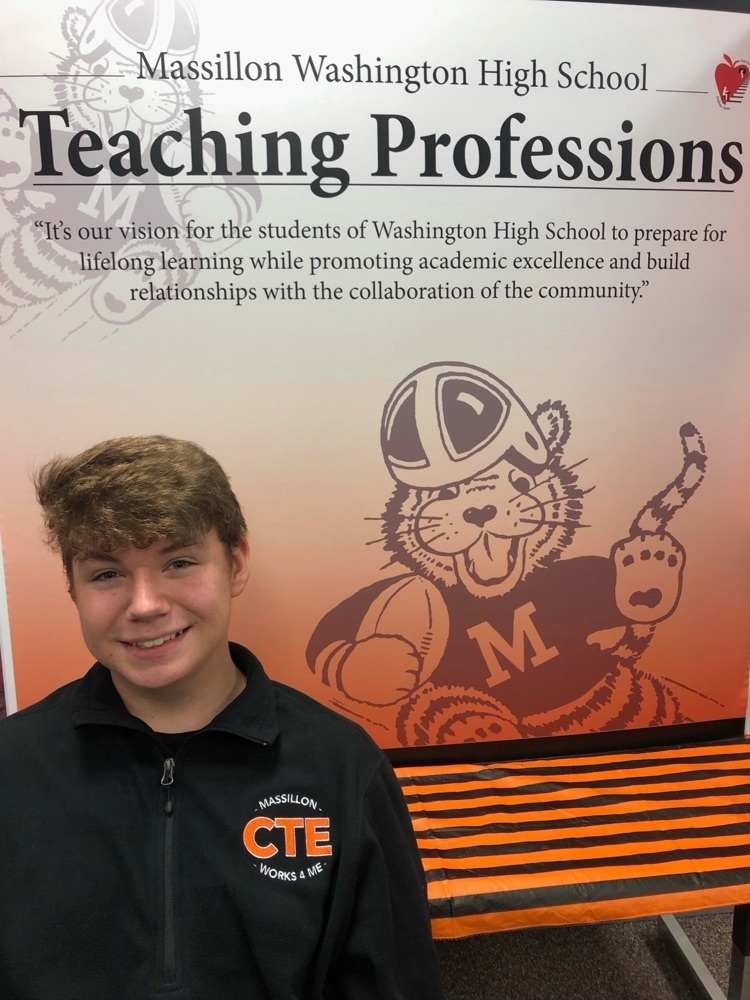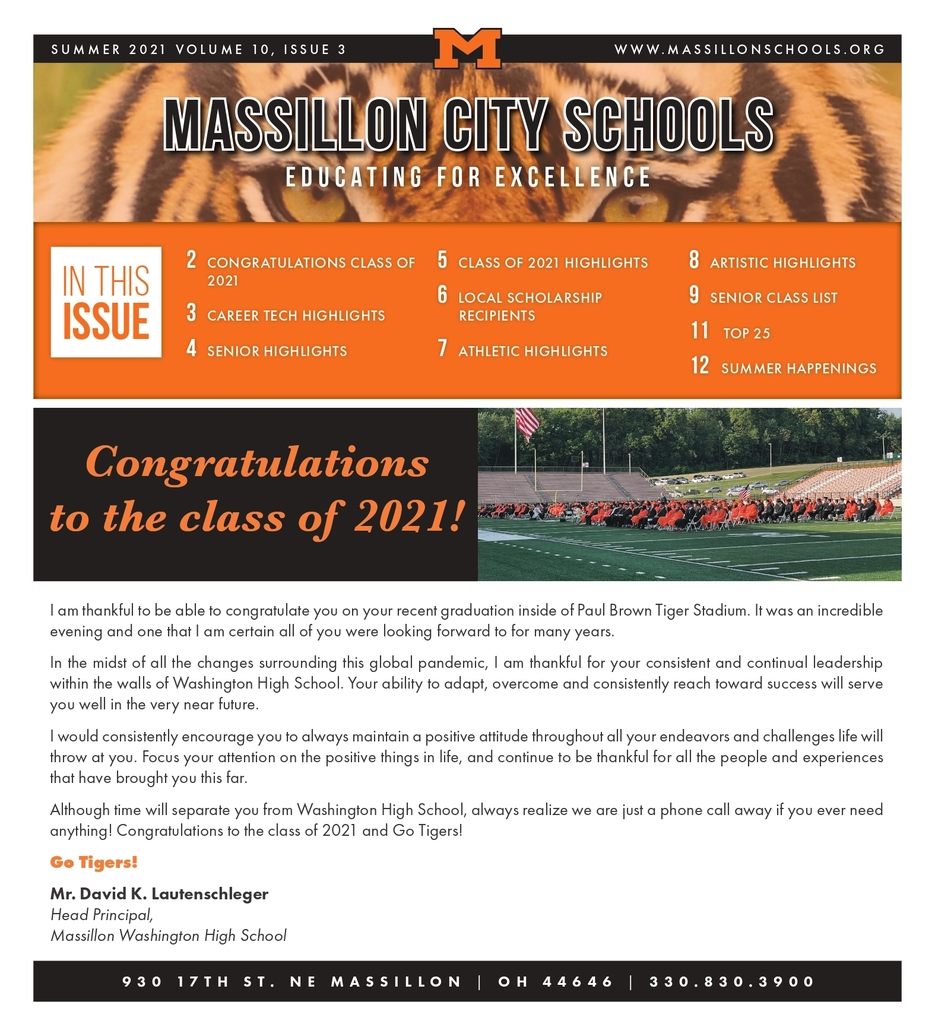 Hey, Tigers! Did you know?! Massillon Junior High students earned over 150 high school credits this school year! Students at MJHS can earn high school credits toward graduation by taking Honors Algebra, Honors Geometry, High School Spanish, and High School Health.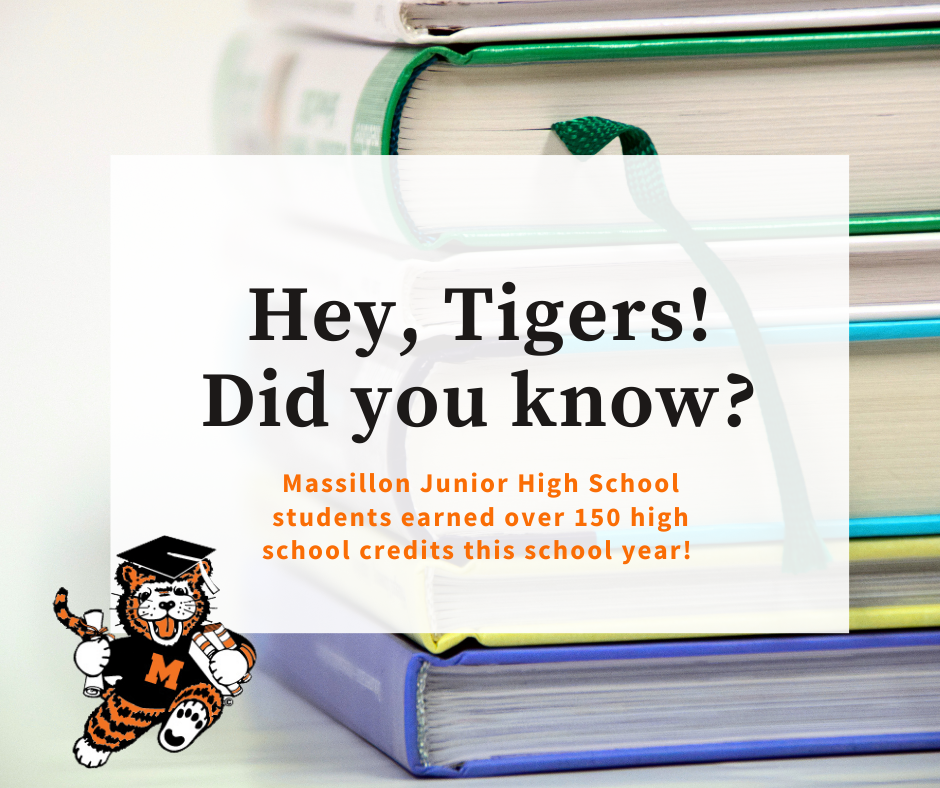 Hey, Tigers! Did you know?! Our Food Service staff served 536,953 meals this school year!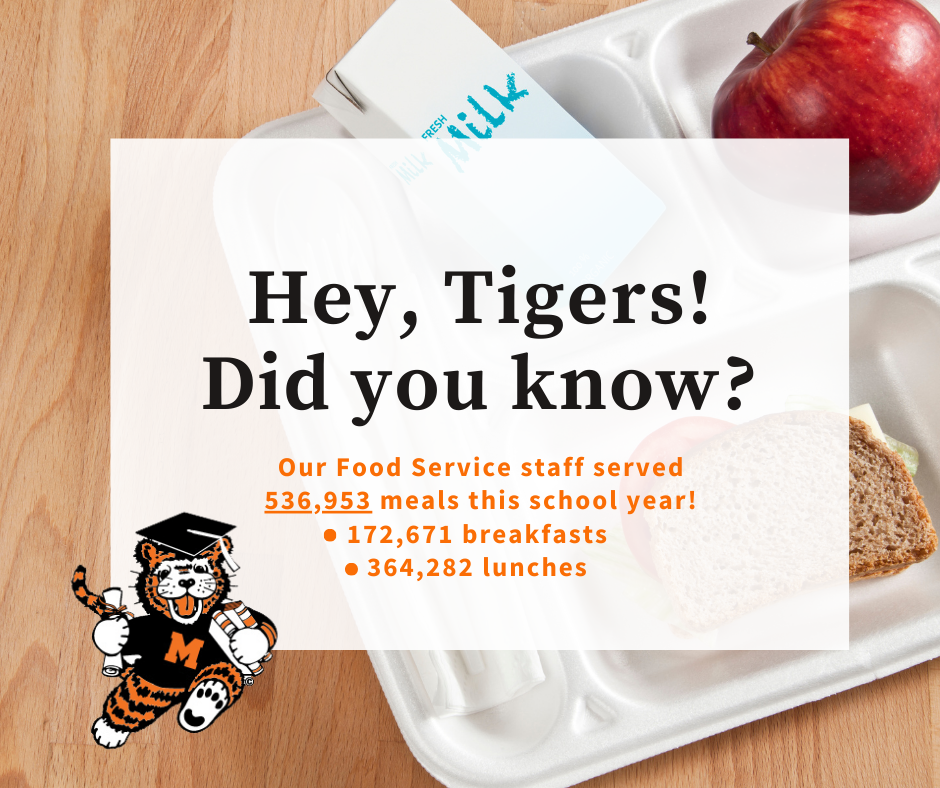 Hey, Tigers! Did you know?!🐅 This year, our buses drove a total of 10,125 miles a week! That comes out to TWO round trips from Massillon, Ohio to San Francisco, California!

Exciting news! Beginning on Monday, June 7th, the Massillon City School District will be operating a summer food service program! There will be two ways to pick up meals! See below for more information!