Excitement is in the air as our Tigers head to the State Championship against Hoban tomorrow!🏈🐅 Our WHS Pep Club decked the halls over the weekend! THANK YOU for giving our hallways extra Tiger spirit!
Our Gorrell Elementary music teacher, Mr. Condo, is marching with The Band Directors Marching Band in the Macy's Thanksgiving Day Parade today! Be sure to watch for him! 🎺 🥁
Have a great Thanksgiving, Tigers!🦃🧡 See you on Tuesday, November 28th!
It's never too early for turkey! Our students enjoyed a pre-Thanksgiving feast at lunch today! 🦃 🍽️
🔬✨ Our Honors Chemistry crew had an incredible time at Walsh University for the Science & Technology Summit earlier this week! The students listened to various speakers discussing AI, Artimus, experiential learning opportunities, and enzyme research. They participated in hands-on activities involving the electromagnetic spectrum, forensic science, and catapulting!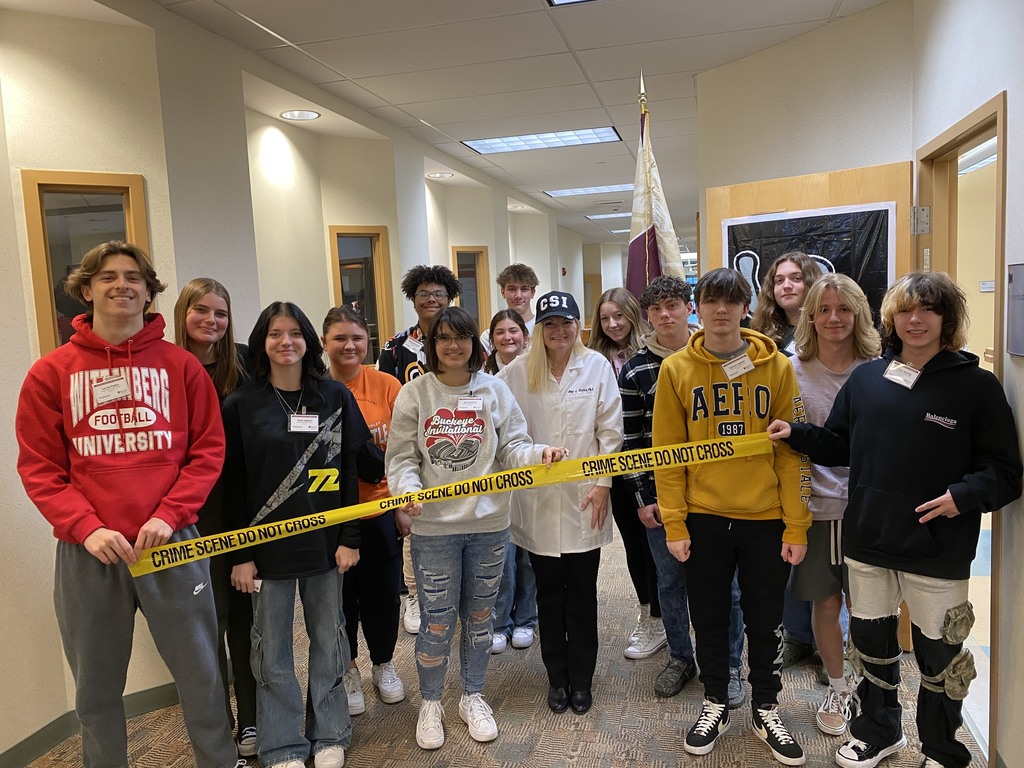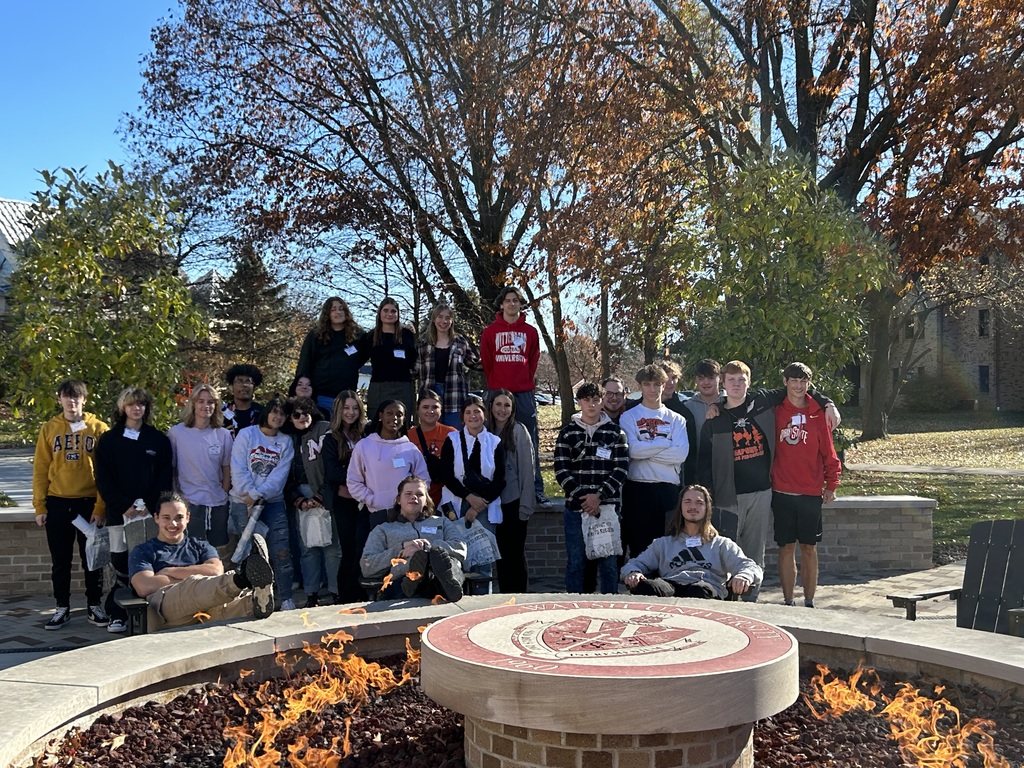 American Legion Post 221 presented an assembly about the American flag to 2nd graders at Whittier Elementary today!🇺🇸
Unlocking power and potential!💜 Our Massillon Intermediate School Girls on the Run team presented about their experience this week at the OSBA Capital Conference Student Achievement Fair in Columbus! Great job, team!
🏆✨ Incredible news coming from our WHS Speech and Debate team! This weekend, our very own Izabella Byrd placed 1st in the category of Informative Speech. She has earned a bid to the State tournament! The team started their season on October 28th and have competed in three tournaments over the past three weekends.
Washington High School students had the opportunity to hear from Veteran, Gerald Fox, this morning. Mr. Fox is a Vietnam War Veteran who wrote a memoir titled "Just One Soldier's Story". Kevin Collins, who served in the Navy, was moved by the story and helped turn the memoir into a documentary with assistance from Stark State College's digital media program. After his presentation, Mr. Fox was presented with a Quilt of Valor. A Quilt of Valor is awarded to Service Members or Veterans who have been touched by war to thank them for their service.
Thank you, Veterans!❤️ Massillon Intermediate School student leaders and staff held a Veterans Day program earlier this week! The 6th and 8th grade choirs performed, students recited poems/essays and they recognized our Veterans from each branch of the military!
Your first chance to see the WHS Drama Club's performance of 'Just Another Audition' is TONIGHT in the WHS Auditorium! Thursday, November 9th at 7 PM Saturday, November 11th at 2 PM 🎟️ Tickets are sold at the door for $5 General admission—Cash only!
Congratulations to our middle school students who were selected to participate in the Stark County Visual and Performing Arts Assessment this weekend! Good luck, Tigers! 🎶 🎨 Amariaha Smith Masyn Strange Ni'ah Humphreys Aelynn Anania Dillon Dewald
Congratulations to our Massillon Intermediate School Tigers of the Month for the month of November!🐯🧡
Washington High School students recently partnered with CommQuest Services to hold a toiletries drive to benefit the Family Living Center in Massillon! THANK YOU for your generosity, WHS!
We recognized our Massillon Board of Education Students of the Month from Franklin Elementary at last night's meeting! Congratulations, Brycen Poole and Keith Klosski Jr.!🐅
Our WHS Boys Golf Coach, Josh Sykora, was named Stark County Coach of the Year by the Stark County Golf Coaches Association! Congratulations, Coach Sykora!⛳️ ➡️What is the most rewarding part of being a coach? Being a part of their lives and helping them reach their full potential on and off the course. When they reach a goal they have set for themselves is very rewarding. The "aha" moments when you see your player get what you have been teaching them is very rewarding. ➡️What is your most memorable moment from this season? We played a lot of good golf this season with a lot of great memories! At Mill Creek we put up a 309. The emotions on their faces when they truly realized that their hard work was paying off is a moment I will never forget.
Congratulations to our Massillon Junior High School Tigers of the Month for the month of October!🐯
The Tigers defeated the Bulldogs 35-0!🐅