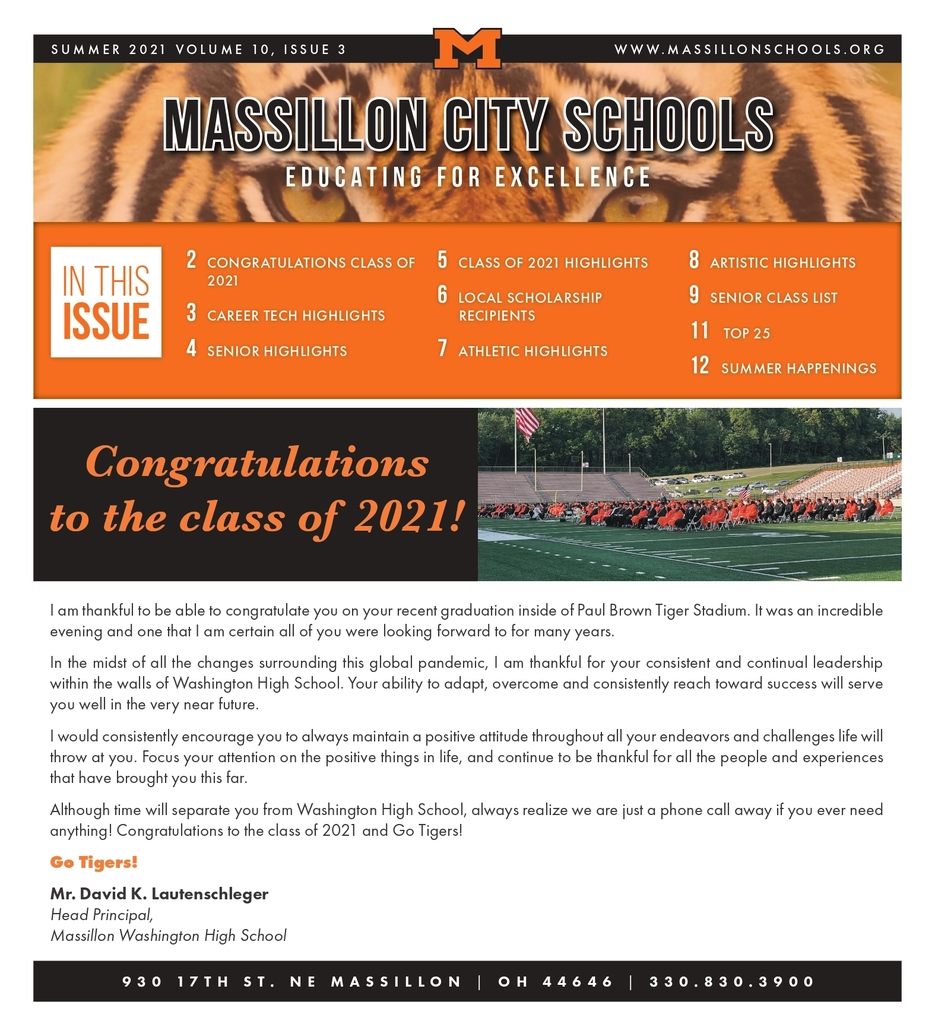 Hey, Tigers! Did you know?! Massillon Junior High students earned over 150 high school credits this school year! Students at MJHS can earn high school credits toward graduation by taking Honors Algebra, Honors Geometry, High School Spanish, and High School Health.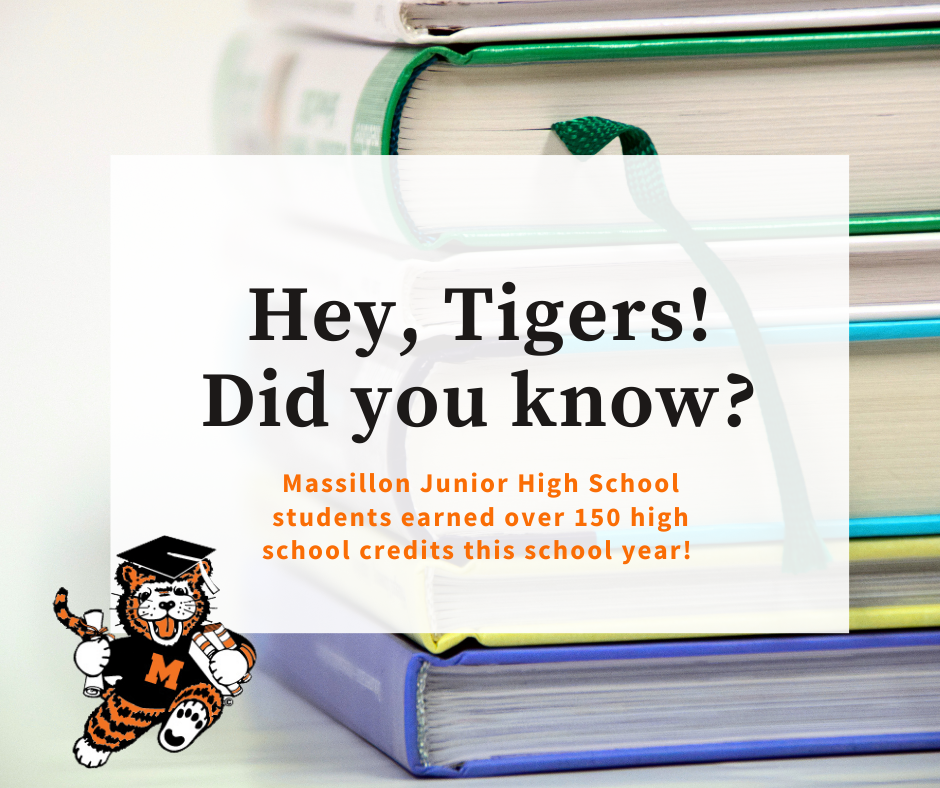 Hey, Tigers! Did you know?! Our Food Service staff served 536,953 meals this school year!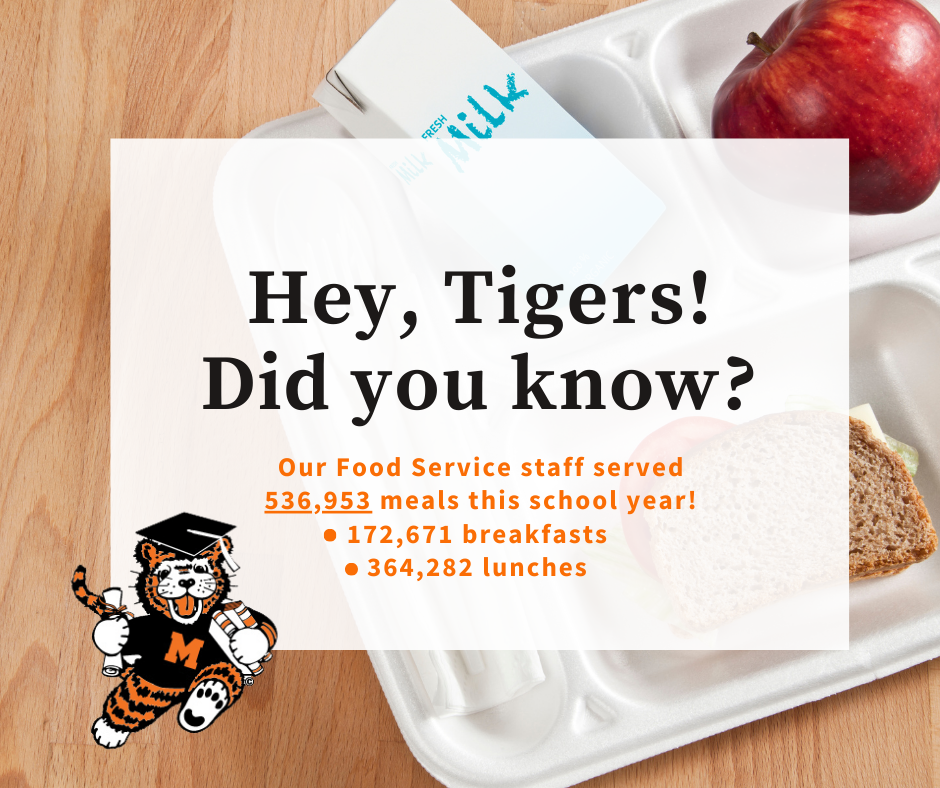 Hey, Tigers! Did you know?!🐅 This year, our buses drove a total of 10,125 miles a week! That comes out to TWO round trips from Massillon, Ohio to San Francisco, California!

Exciting news! Beginning on Monday, June 7th, the Massillon City School District will be operating a summer food service program! There will be two ways to pick up meals! See below for more information!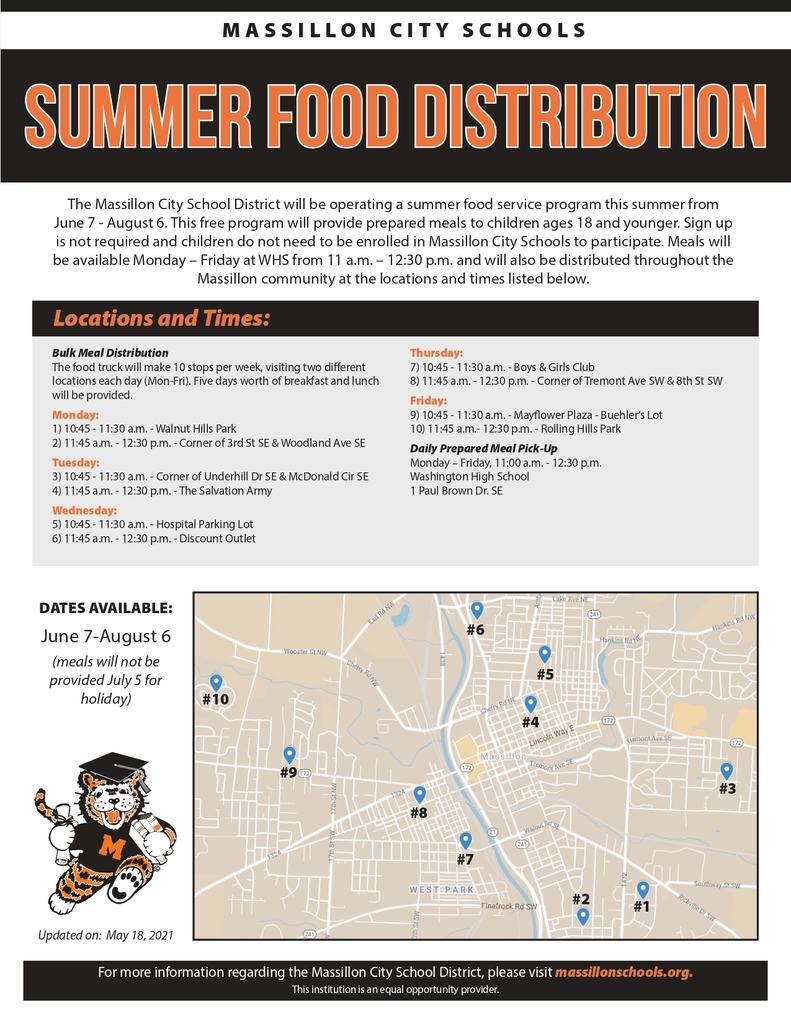 Our Franklin Elementary 3rd graders performed at the ribbon cutting of the new Renaissance of Duncan Plaza this afternoon!🎵

Reminder: Tomorrow is the last day to return Chromebooks!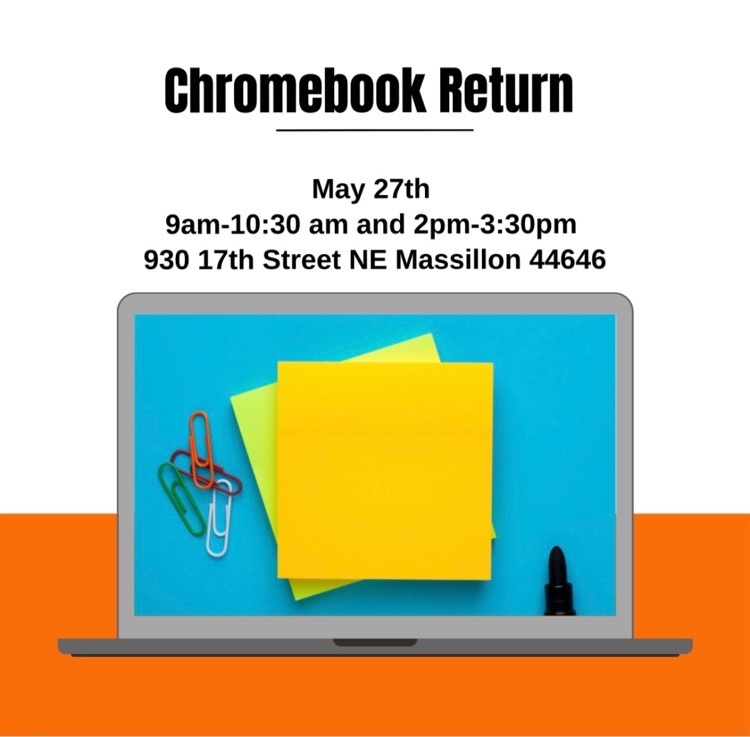 Reminder: The district will discontinue the monthly discount from the "BroadBandOhio Connectivity Program" which has been assisting many families since the beginning of the COVID-19 Pandemic, effective May 28, 2021. The Massillon City Schools has appreciated the partnership with MCTV to provide some financial assistance to selected families whose students attend our district!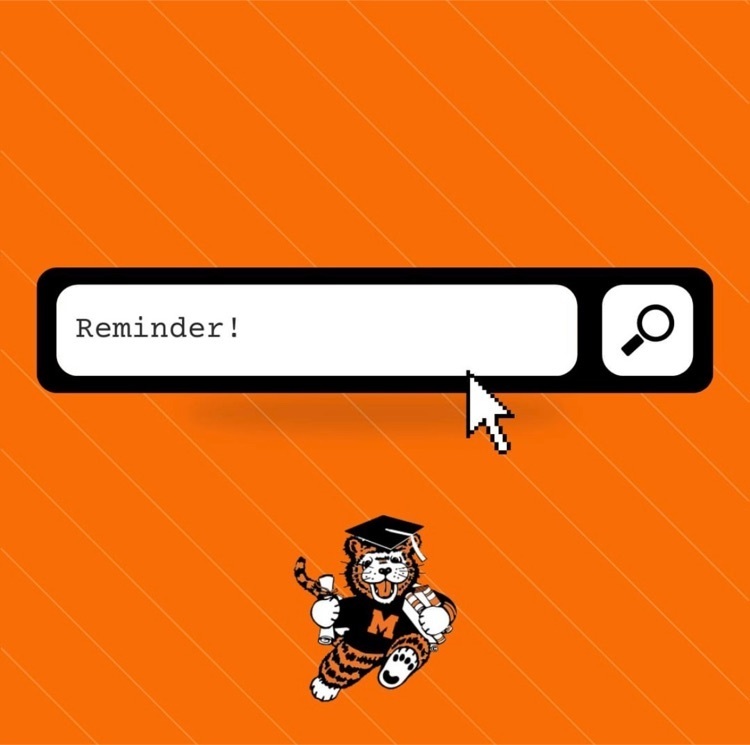 Our 8th grade math students at Massillon Junior High School had a "blast" building rockets for their Project-Based Learning activity!🚀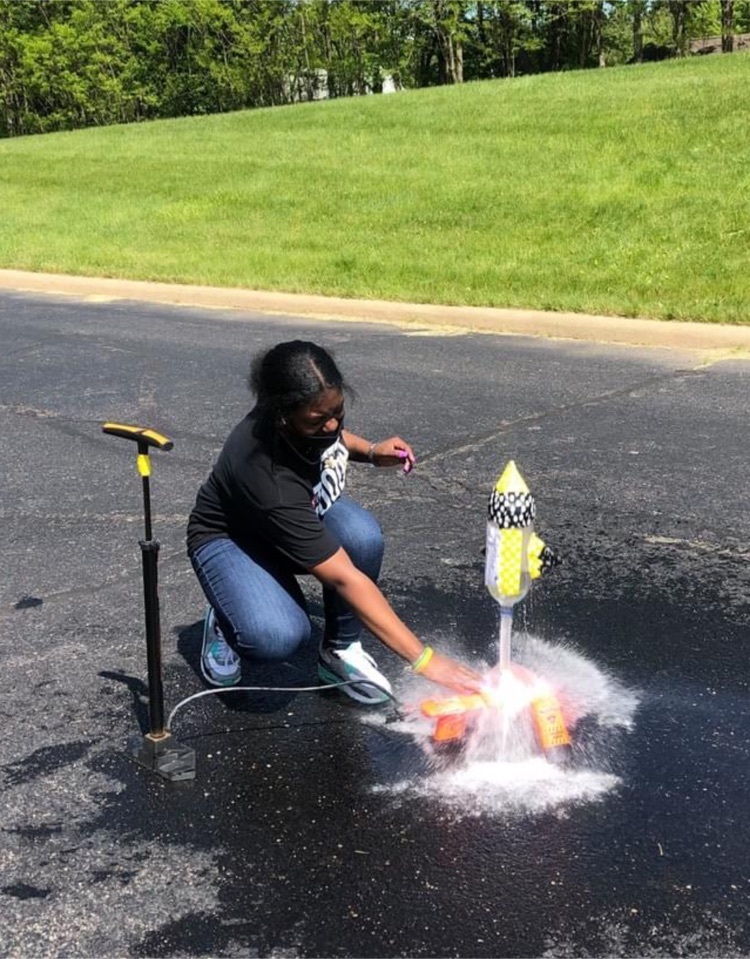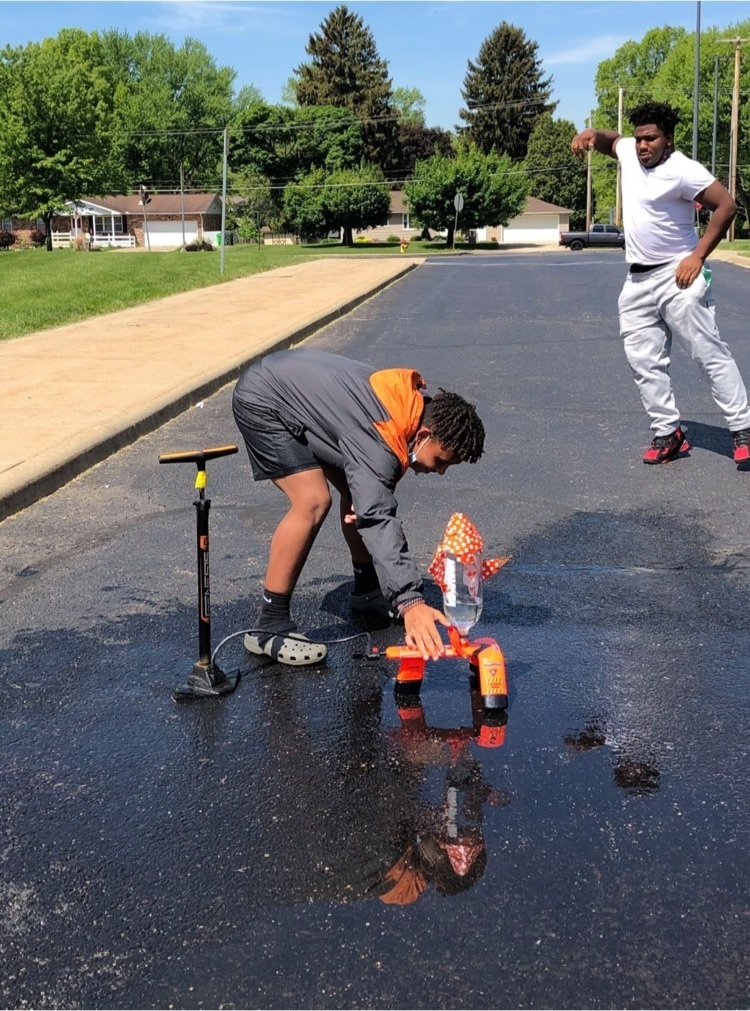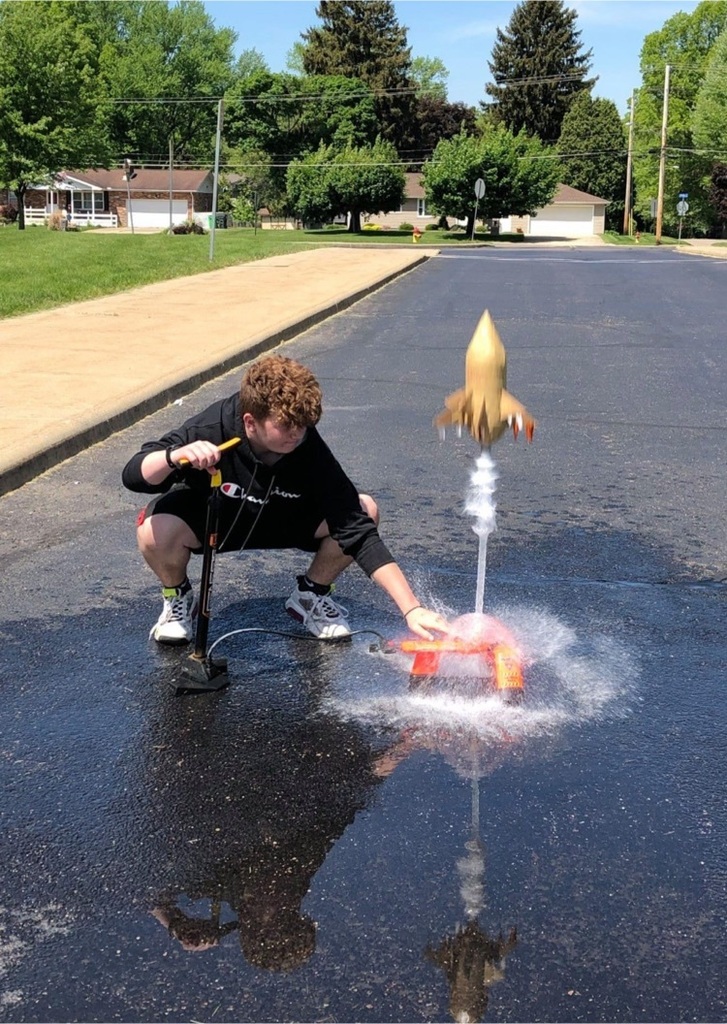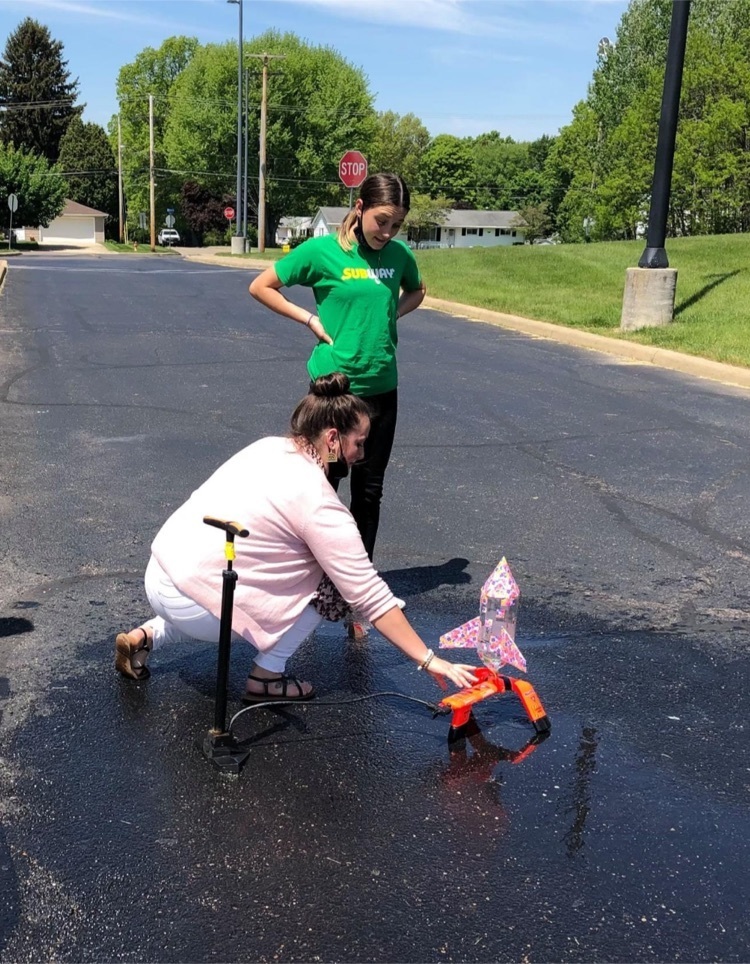 Congratulations to our Massillon Junior High School Track athletes who competed in the State Championships today! Our boys won the overall team State Championship with 27 points! Go Tigers! 🐅 Andrew Brumfield Mike Wright, Jr. 3rd Shot Put Braylyn Toles, Jalen Slaughter, Mylen Lenix, Jameir Gamble 4x100 - 2nd place Jalen Slaughter, Tyler Hackenbracht, Mylen Lenix, Jameir Gamble 4x200 - 9th place Mylen Lenix - 4th place 200M Jameir Gamble - 2nd place 100M Alayna Mendenhall- 100 seated 5th place , 400 seated 4th place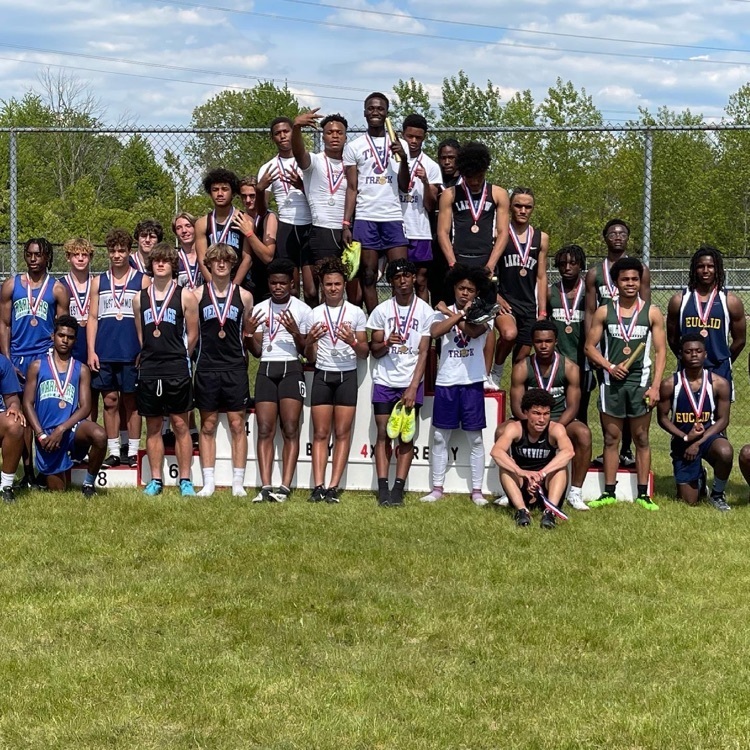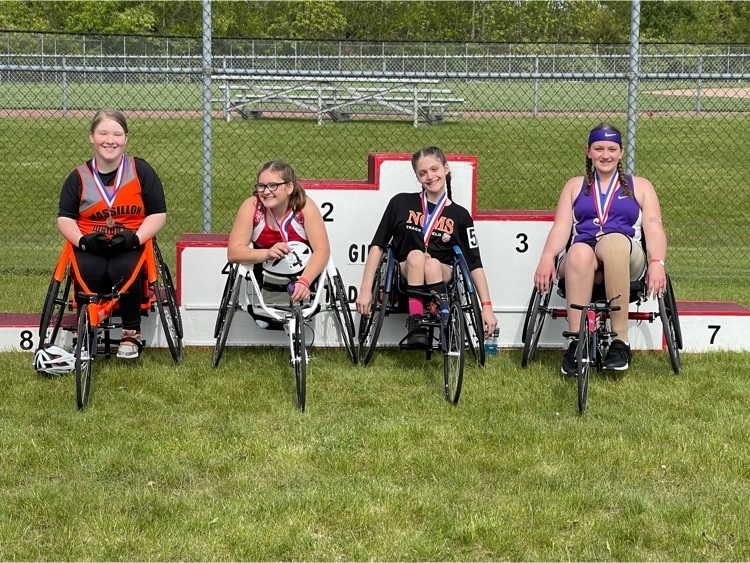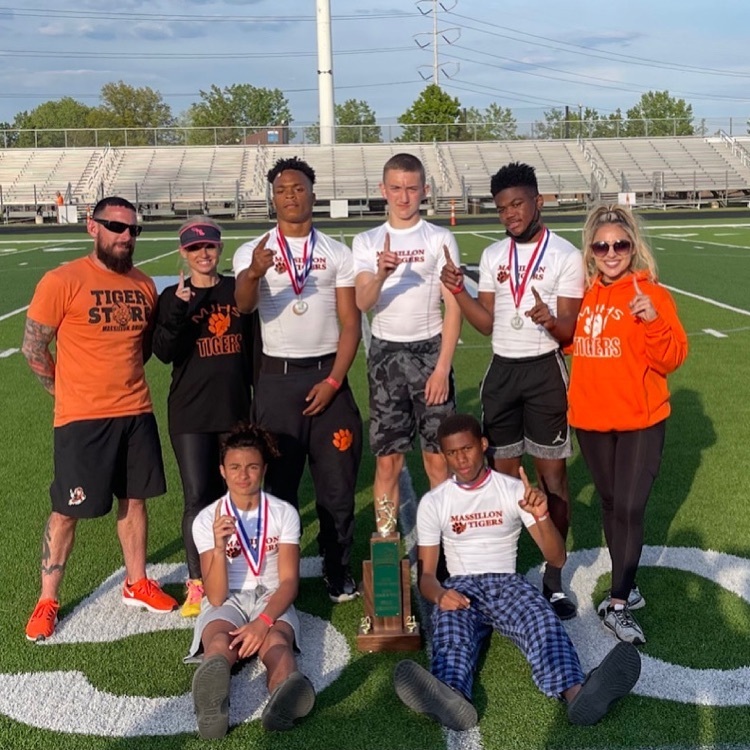 Each year, the Stark County Educational Service Center recognizes a Teacher of the Year and Rookie of the Year from the districts in Stark County! Congratulations to our 2021 Teacher of the Year, Geri Seifert, and Rookie of the Year, Nicole Stumpo!🧡🐅

Congratulations to our 2021 Miss Massillonian and Outstanding Senior Boy, Jordyn Liegl and Evan Peters!🧡🖤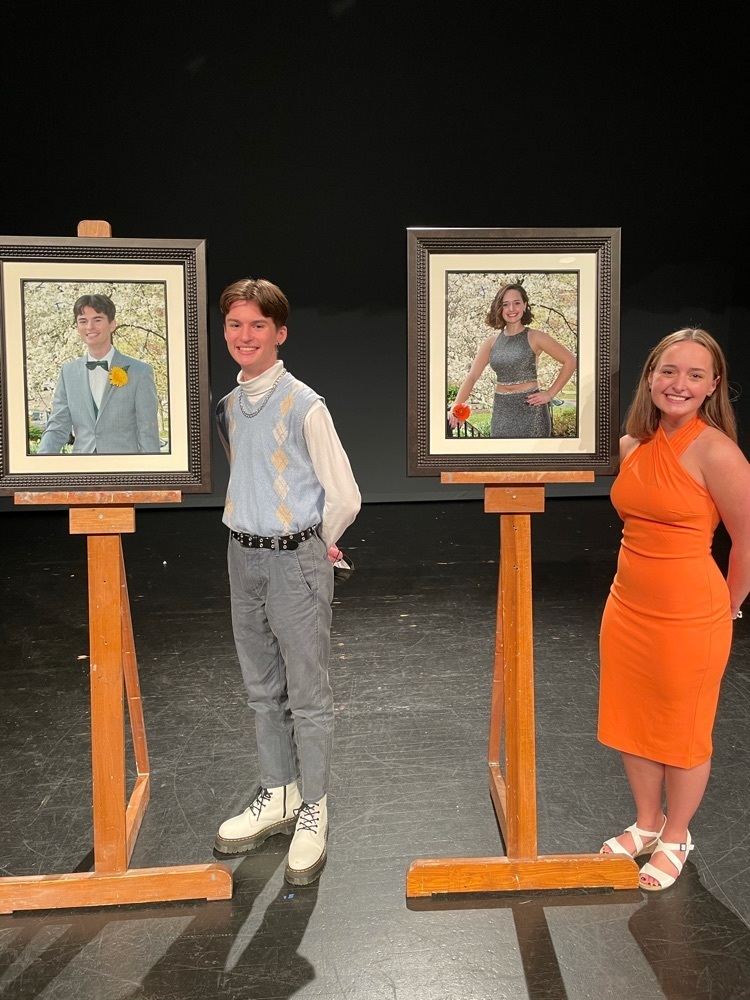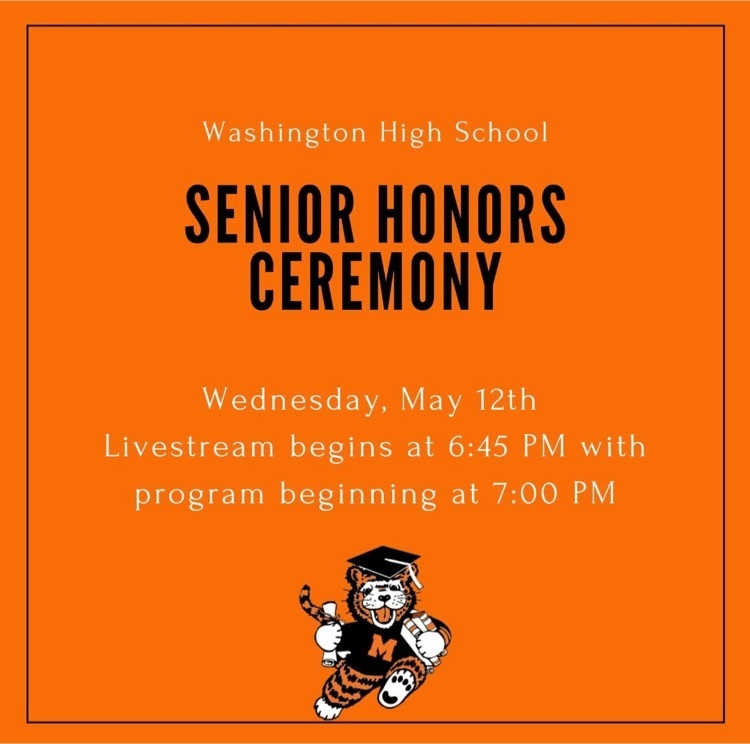 Blue skies, sunshine and good books!☀️📚 Mrs. Weaver's 5th grade English class got a chance to read outside today!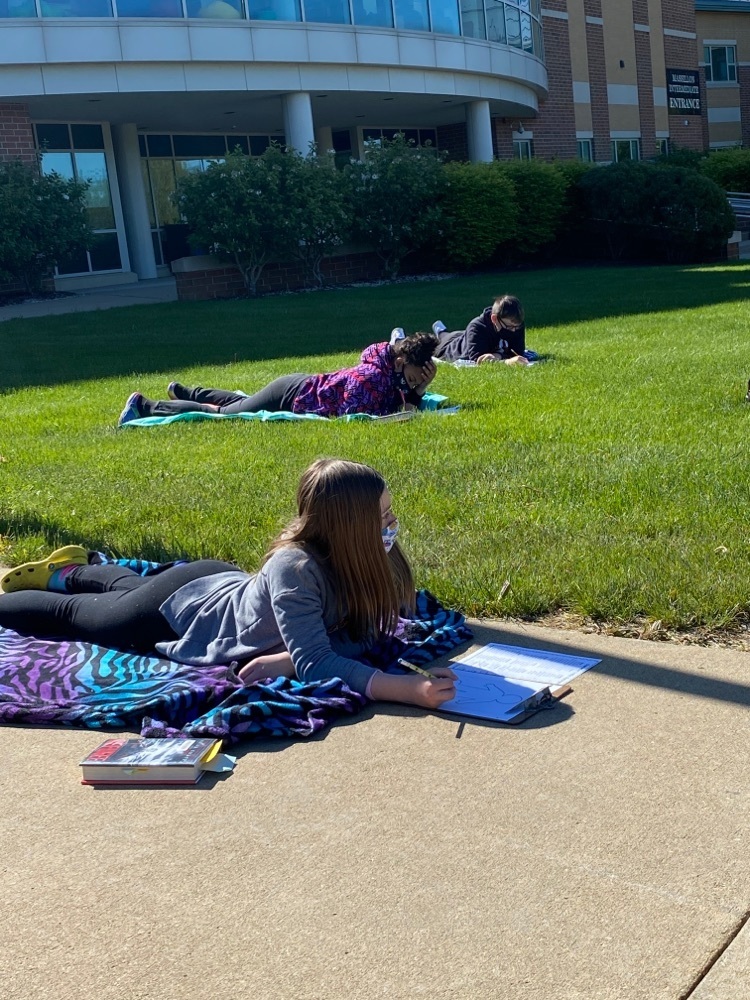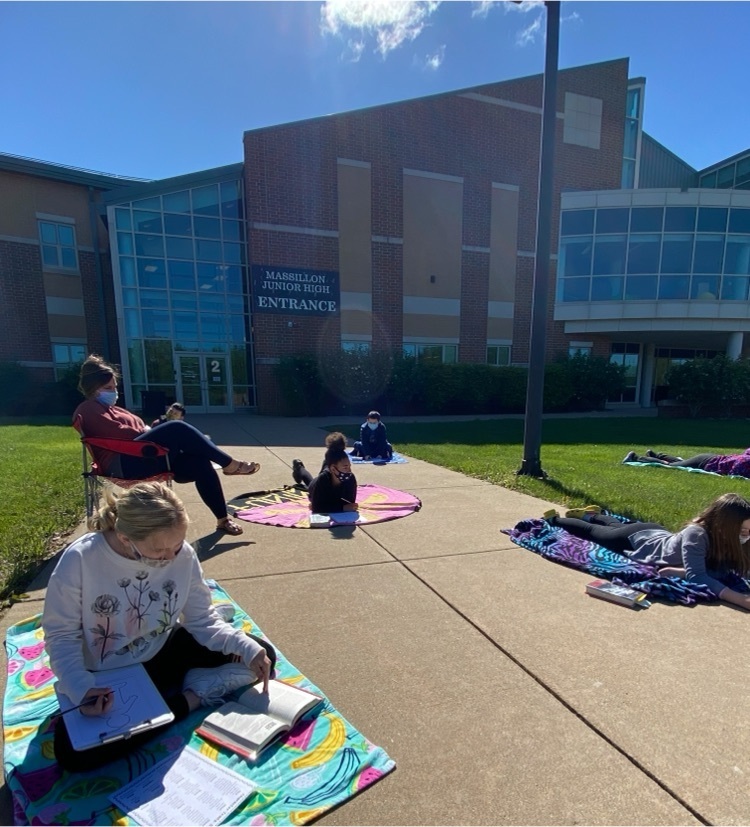 THANK YOU to everyone who donated to the Hunger: The Bus Stops Here Food Drive! Our donations made it up to the Akron-Canton Foodbank safe and sound this morning thanks to our awesome transportation staff!🚌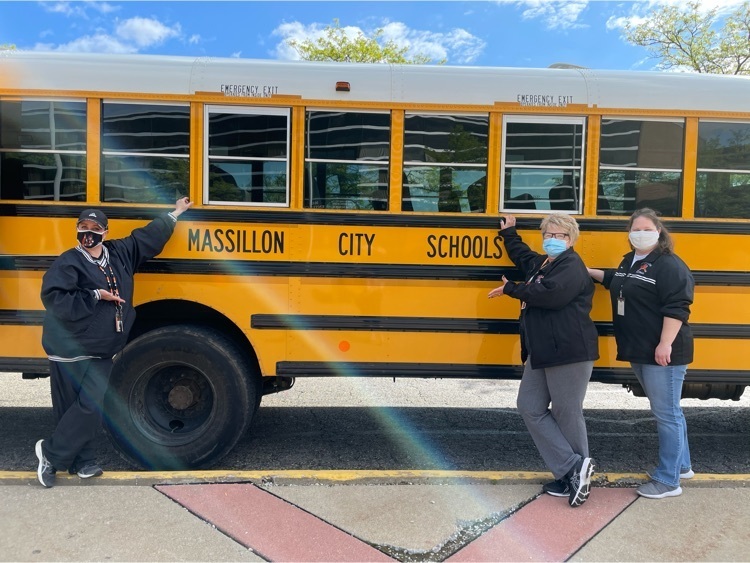 The Massillon Academic Booster Club, in collaboration with Judge Elum and Simon Says Promotions is pleased to announce the 26th annual list of "Most Improved Students" from the Massillon City Schools! Congratulations, students! Franklin - Aniyah Pastor-Lovell Gorrell - Sydney Philabaum Whittier - Mary Jane Merritt MIS - Denico Truitt MJHS - Lucas Britton WHS - Sarah Smart Johnson

The Massillon Public Library recognized the 2020-2021 PRISM and Beacon Award winners this week! Congratulations!🧡