Please enjoy the February edition of the WHS PBIS Newsletter!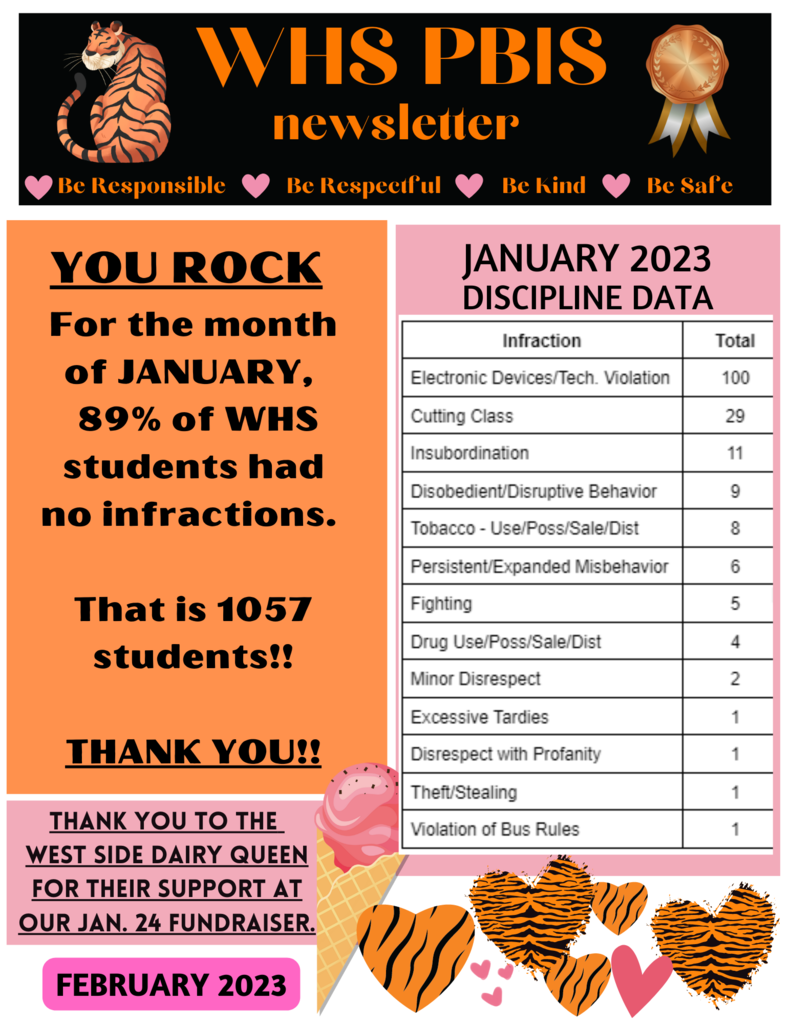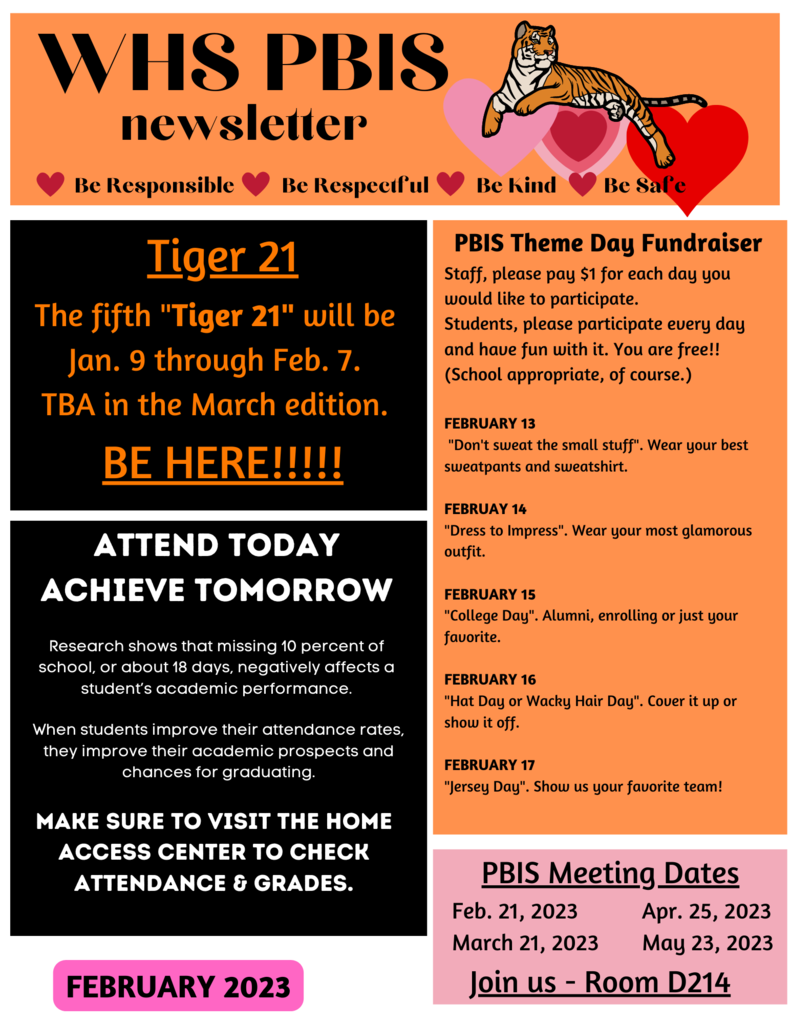 Come support the WHS PBIS on Tuesday, January 24 at the West Side Dairy Queen from 5:00PM to 8:00PM.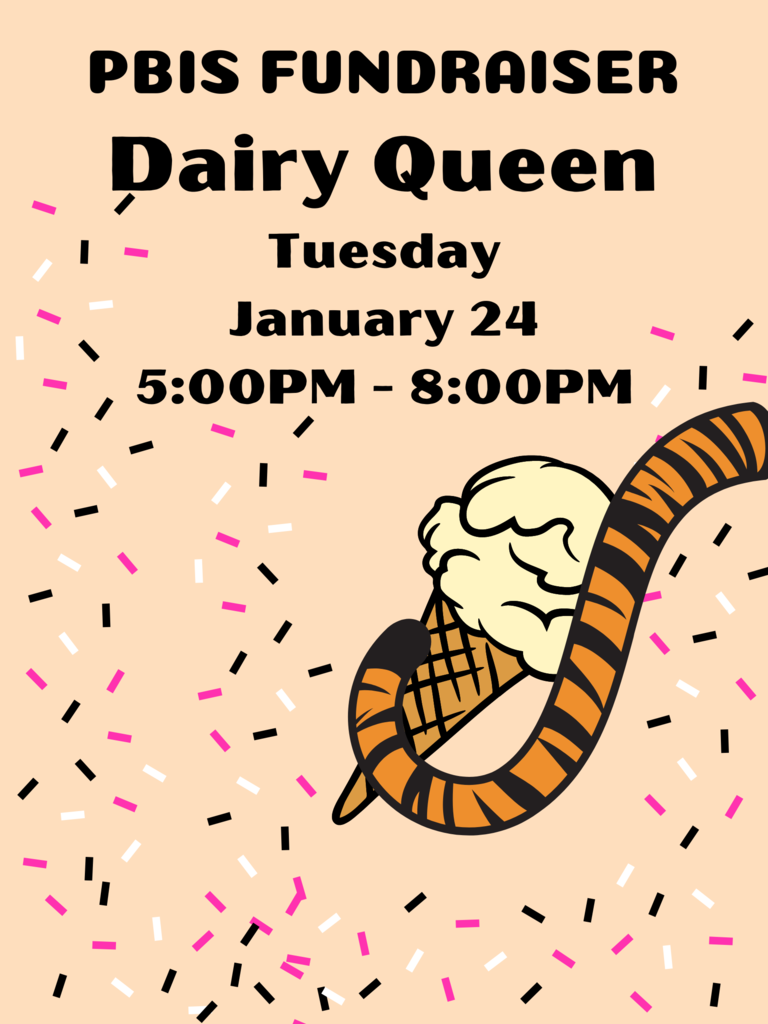 Good Evening! I promise the front plaza will be worth it! Unfortunately, we will have to endure the various changes and updates to our traffic patterns in and around WHS. Therefore, our newest traffic pattern update is as follows below and will remain in effect for approximately the next 2 weeks: 1. Student drivers will still be parking in the upper west lot only, as they have been. 2. Bus riders will be dropped off in front of the school as they have been on Paul Brown Drive. 3. CHANGE/UPDATE: Student drop-off in morning and student pickup in afternoon will NOW take place in the front of the building onto Paul Brown Drive, as well as utilizing the 1st 2 ROWS of the front parking lot. We will have folks directing traffic as you make your way down Paul Brown Drive. *There will be no student drop-off or student pickup in the rear of the building until further notice (approximately 2 weeks or so). Thank you for your patience and understanding during this construction phase at WHS!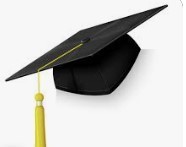 The 12 Days of Spirit Week continues!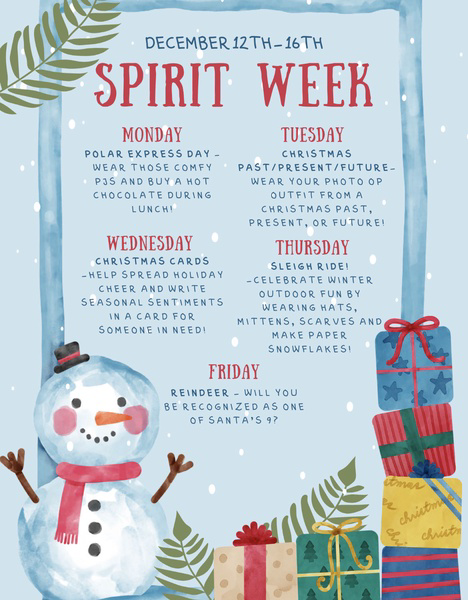 Are you thinking of taking a CCP course at WHS? Make sure to attend the mandatory College Credit Plus Information Night at WHS!!!
WHS PBIS December Newsletter. Be Kind! Be Safe! Be Responsible! Be Respectful!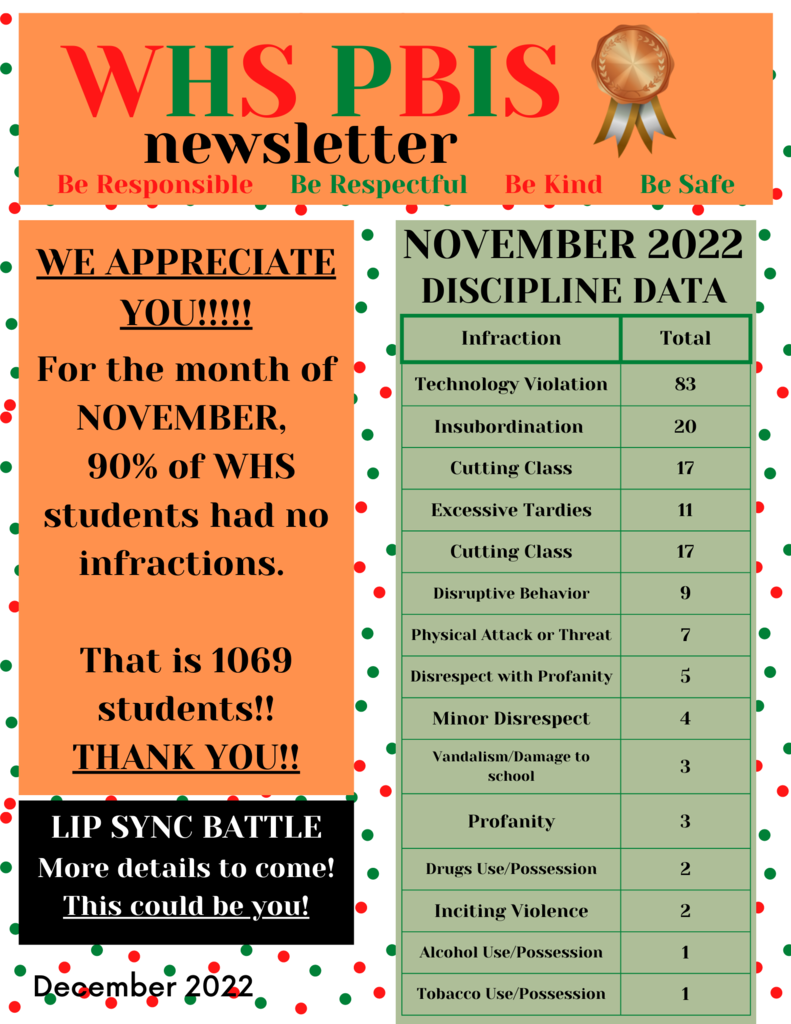 The Exercise Science class is selling Mental Health Awareness bracelets for $2. All proceeds will go into the new Sensory Room being constructed at WHS for our students. Please see an Exercise Science student during all lunch mods to purchase!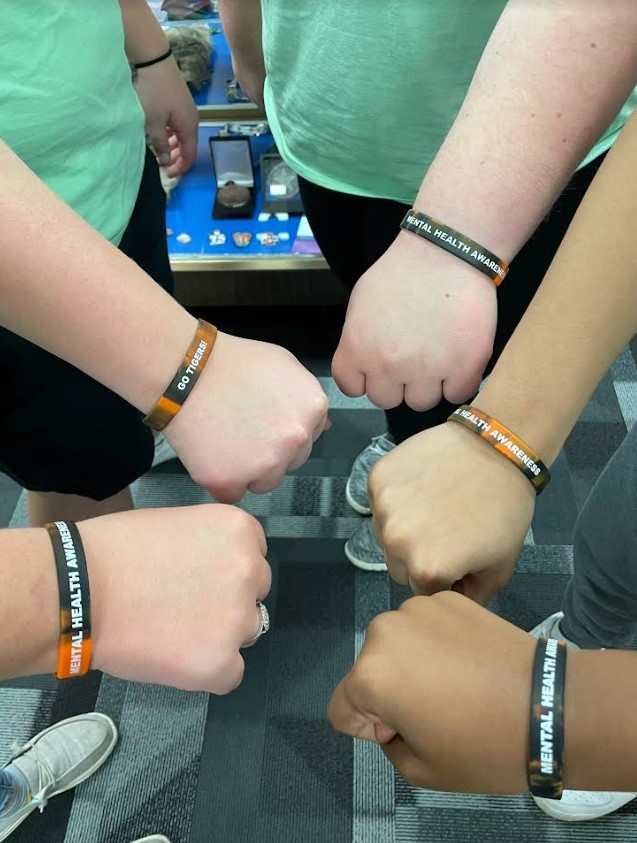 Mandatory CCP Information Night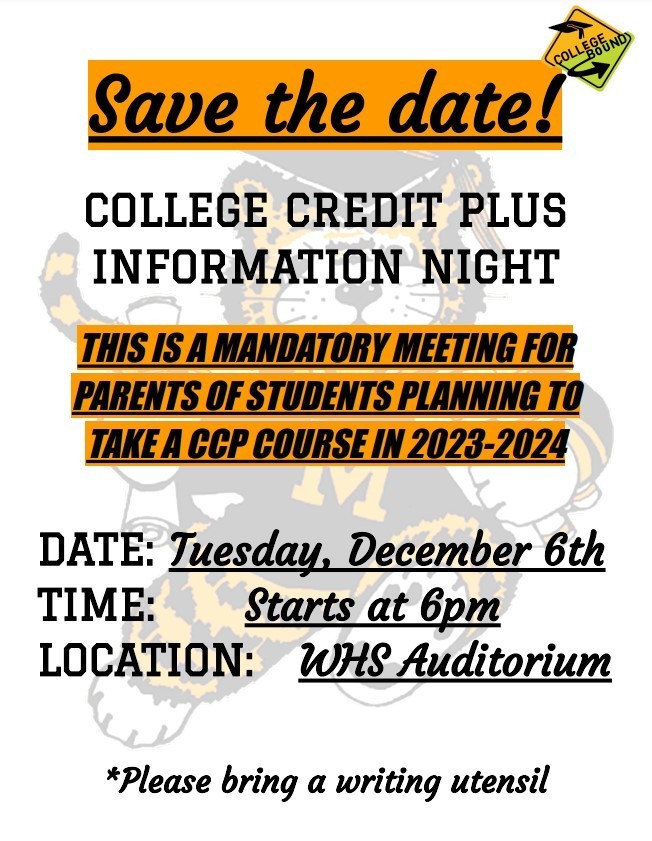 Parents/Guardians - You have 24 hour access to your child's grades through the Home Access Center. We are one week into the second marking period. Please check often and call your child's school if you have questions and/or concerns.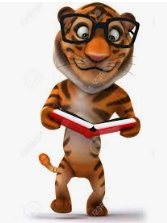 The annual Food Fight is here. Please support the Tigers by bringing in your non-perishable food items to WHS if you are coming to the Open House on Oct. 20!!
The 28th Annual Q92 Massillon vs. McKinley Blood Battle is here!!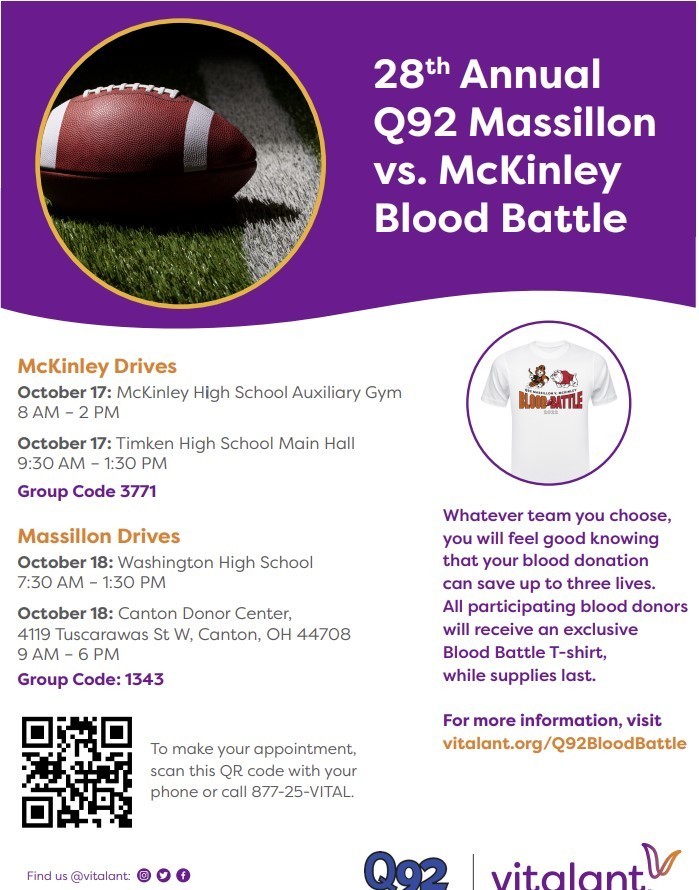 Seniors - Don't forget to dress for success on Oct. 12. Tidwell's will be here to take Senior Pictures for the yearbook.
WHS is hosting a College Application Workshop today, Oct. 11 at 4:30PM in room C100. Open to all students and parents that would like assistance with the college application and search process.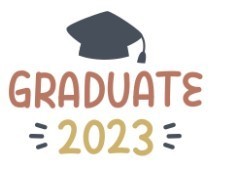 Thank you Dairy Queen for your support. The WHS PBIS fundraiser was a success!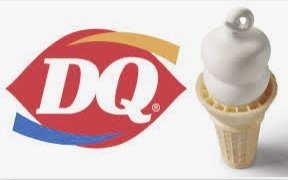 Everyone loves ice cream! Please support the WHS PBIS today between 5 and 8 PM at the west side Dairy Queen!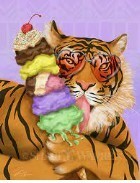 WHS PBIS Fundraiser - Tuesday, Oct. 4 at the west side Dairy Queen from 5 - 8PM. Please come support positive behavior!!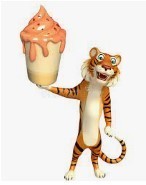 PBIS Fundraiser on Oct. 4 at the west side Dairy Queen from 5 - 8 PM. Please come support positive behavior at WHS!!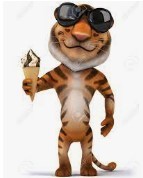 Enjoy the September edition of the WHS PBIS Newsletter.